kitskitchen soups are now available at all four Body Energy Club locations!
Find the location closest to you:
Robson Street | 428 Robson Street (at Homer)
Davie Street | 746 Davie Street (at Howe)
Uptown | 2-555 West 12th Ave (City Square)
Kitsilano | 2146 West Broadway (at Arbutus)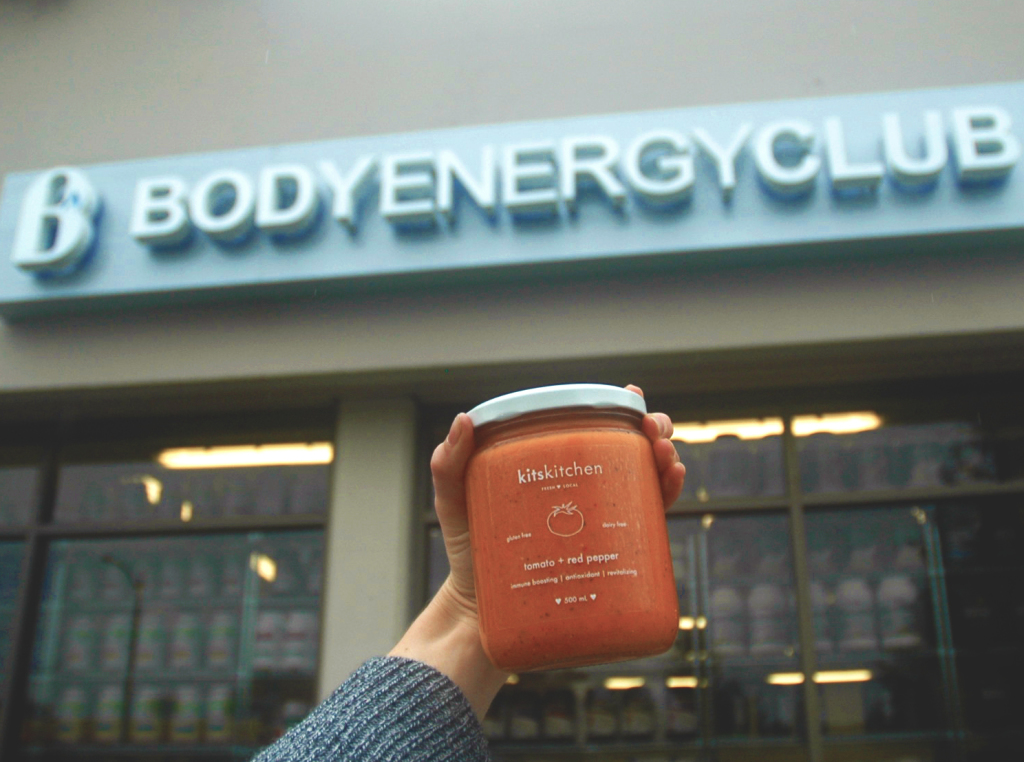 The following soups will be available at Body Energy Club (subject to seasonal availability):
Chicken + Veggie (healing, hydrating, antioxidant)
Chicken Pepperoni (building, stabilizing, sustaining)
Tomato + Red Pepper (immune boosting, antioxidant, revitalizing)
Butternut Squash + Ginger (rejuvenating, anti-inflammatory, digestive aid)
Beet + Cabbage (purifying, tonifying, antioxidant)
For more info or inquiries, please contact us at hello@kitskitchen.ca.
Body Energy Club is Canada's leading online vitamin & sports supplement store. They carry all your sports nutrition & supplements needs.
kitskitchen produces healthy, natural and organic soup made from ingredients sourced in British Columbia. kitskitchen soups can be purchased at various retailers in the Greater Vancouver area as well as on our online store.