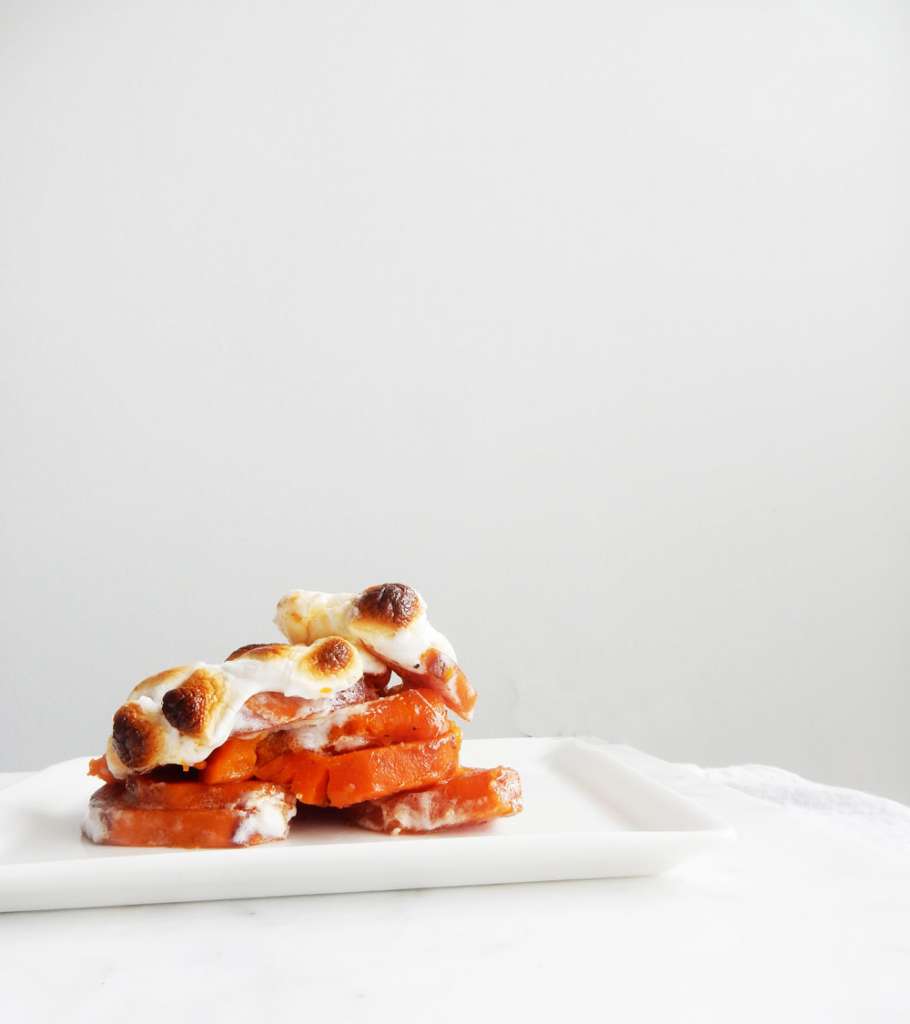 It's Thanksgiving, and you're in need of some side dish inspo. It needs to be easy to put together, because you're short on time. Oh, and it needs to be vegan, because your uncle's new vegan girlfriend needs some options besides turkey.
Well, you can't go wrong with a sweet potato bake. It's filling, easy to make and will complete your perfectly manicured Thanksgiving spread!
Enjoy!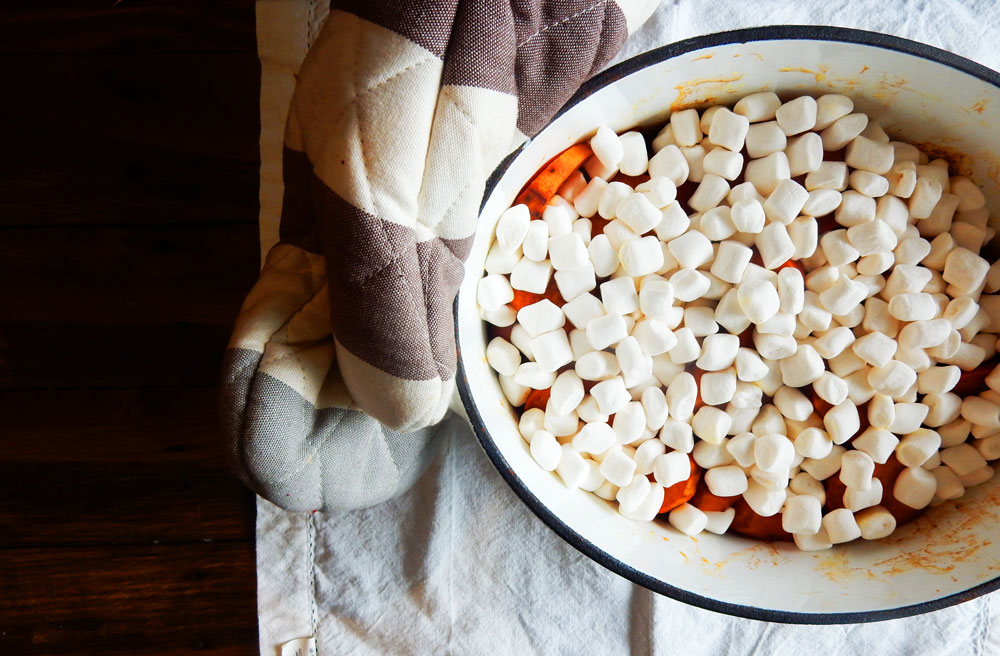 Ingredients
About 4 lbs sweet potatoes, chopped in 1 inch cubes
1 pack of Dandies vegan marshmallows
5 tbsp Earth balance (or some other vegan) butter
1/2 tsp salt
1 tsp cinnamon
1/4 tsp nutmeg
1/2 C sliced nuts of your choice
2/3 cup packed brown or coconut sugar
Instructions
Heat the oven to 400F.
In a saucepan, combine the butter, all spices and sugar over medium heat, stirring constantly.
Pour the butter mixture over the chopped yams, coating evenly.
In a glass baking pan, spread out the yams evenly.
Bake for 50 minutes – 1:15 minutes. When you can spear a fork through the yams, they're ready for the marshmallows (you can add the nuts here too if you have them).
Remove the pan and spread the marshmallows over. Increase the oven to 500F and bake for another 3-5 minutes, or until the marshmallows have melted.