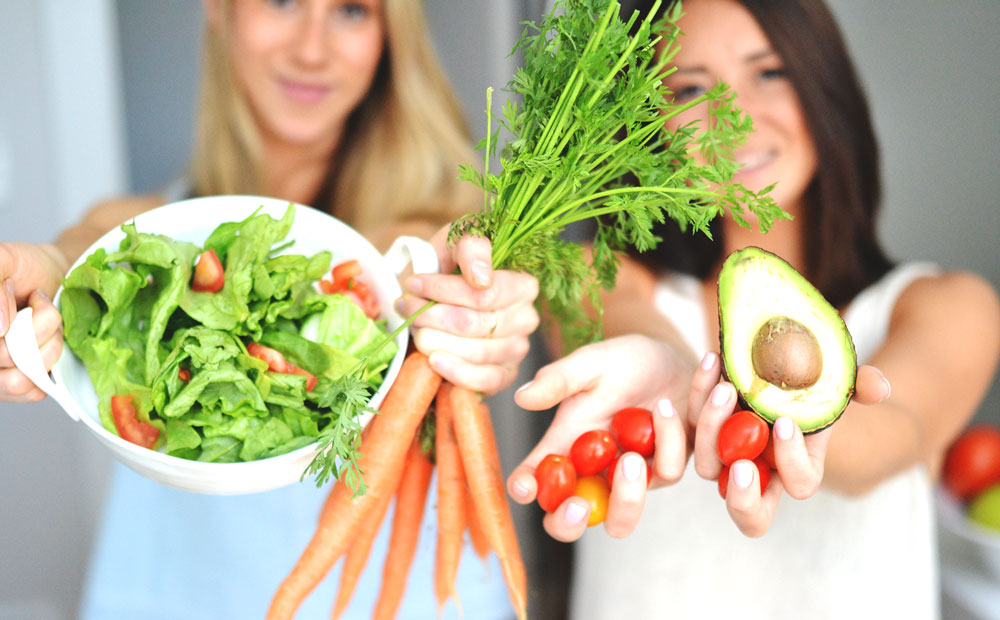 Because June 17th is National Eat Your Vegetables Day…us and the ladies at Culver City Salads are going to help you and your friend make sure you're getting your dose of veggies today!
How? You'll have to head on over to our Instagram account to find out 🙂 It's quick and easy!
If you're the lucky winner, we're going to send over some soups to the Culver City girls next Wednesday for you to pick up at their food truck location at Hastings and Thurlow in Downtown Vancouver.

And now that you're hopefully on the way to a nutritious, veggie-filled meal, here are some veggie facts for you to digest 🙂
Fun Nutrient Facts (and what veggies to eat to get it)!
Vitamin A
Great for skin health, immune health, reproductive health, known to contain cancer-preventing properties.
Vitamin A-packed Veggies
Carrots, Winter Squash (like Butternut Squash), Leafy Greens, Peppers, Sweet Potatoes.
Protein
Protein is an essential nutrient for your body! It builds your muscles, bones, blood, skin and cartilage. It also helps to make enzymes and hormones! Protein is a MACROnutrient, which means your body needs a lot of it (compared to Vitamins and Minerals, which are MICROnutrients). Lastly, it's a given that protein helps for weight loss – it's satiating and because it builds muscle, it speeds up fat burning.
Protein-packed Veggies
Protein doesn't come from just meat products, Guys! Beans are a very good source of proteins – soybeans, sprouted beans, edamame beans. Broccoli, asparagus and corn are also great veggie options.
Fat
The GOOD kind of fat is a must have for good health! Stay away from the trans and the saturated fats, definitely, but the monounsaturated fats and the polyunsaturated fats can lower your cholesterol levels and reduce risk of heart disease.
Veggies with Good Fats
Avocados (yeah, we know, technically it's a fruit), olives, soy beans.