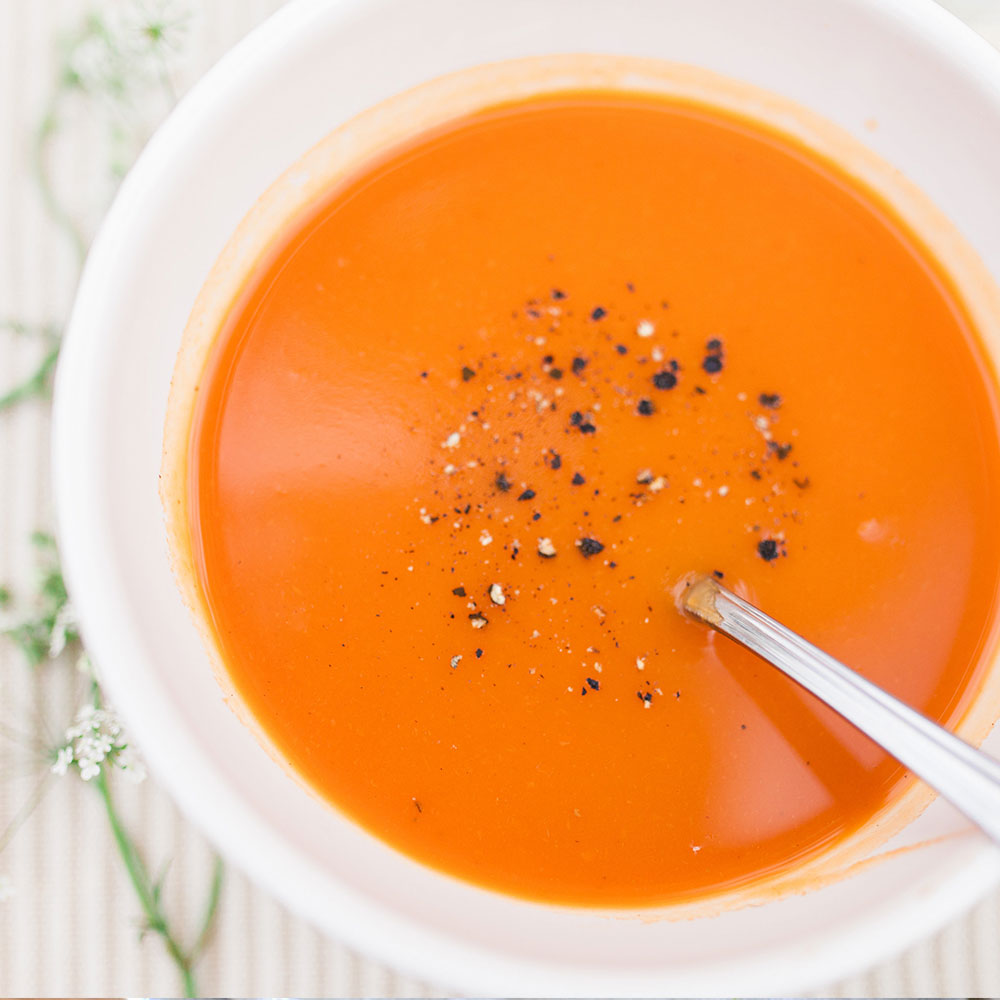 Everyone knows about and loves juice cleanses – they've been all the rage in Vancouver for the past few years. But we say, what about soup?
Soup "cleanses" have started to pick up momentum in the US, but nothing of the like has been offered here.
Until now.
Starting January 1, 2015, kitskitchen is launching the first-in-the-city 48 hour "soup reset". Yep, that's right, we're not even calling it a detox or a cleanse.
The reason for that is because it isn't. The offering is this: four soups to be consumed throughout the day, and two mineral and gelatin-rich infused chicken and beef bone broths to be sipped, like coffee or tea at morning and at night.
The Reset is designed to introduce easily digestible foods (soup) over the 48-hour period to give the body a break from trying to digest our daily indulgences that are packaged as "real food" but actually are packed with anything but. Heated soups are incredibly easy to digest, and kitskitchen soups contain nothing but wholesome, locally sourced and organic ingredients. With our digestive systems working in overdrive all the time (especially during the holidays) trying to digest the undigestibles, it can't focus on the most important part: healing itself and ensuring that the body stays healthy.
The best part? It's affordable health, at $80 per reset. Pre-ordering is now available at www.kitskitchen.ca.
Here's to good health and digestion – or as we like to call it, #tummylove.
kitskitchen produces healthy, natural and organic soup made from ingredients sourced in British Columbia. kitskitchen soups can be purchased at various retailers in the Greater Vancouver area as well as on our online store.