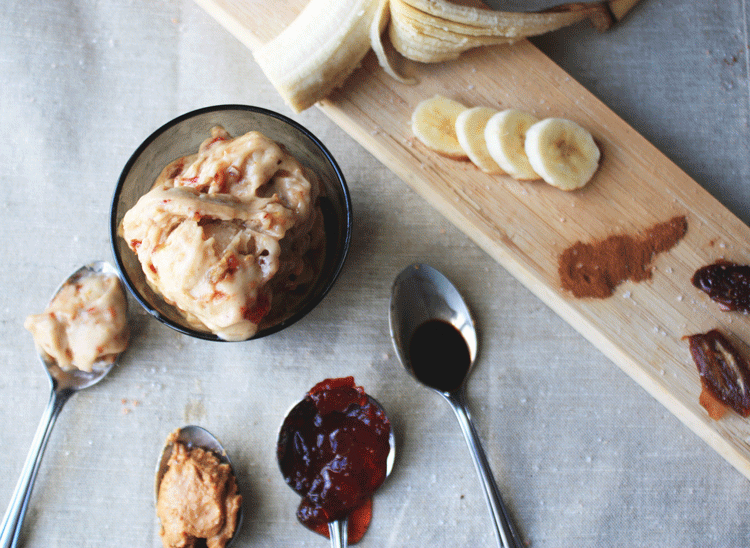 Ice cream. We love it! Who doesn't? There's something soooo comforting and indulgent about a bowl of frozen deliciousness.
But if you're a New Years resolution setter, this sweet treat has probably been ixnayed from your list of good for you foods.
Beyond the caloric content, dairy-based ice cream is also not your #1 choice for ethical, conscious eating. Dairy cows are some of the most mistreated animals… we won't get into that here but just Google "dairy cows". It won't be the most uplifting read of the day, but it's important to understand where the food you consume comes from, and the process.
But back to ice cream. We were inspired by the recipe by Pinch of Yum to make some of our own dairy-free, sugar-free and guilt free ice cream. The secret ingredient here are bananas.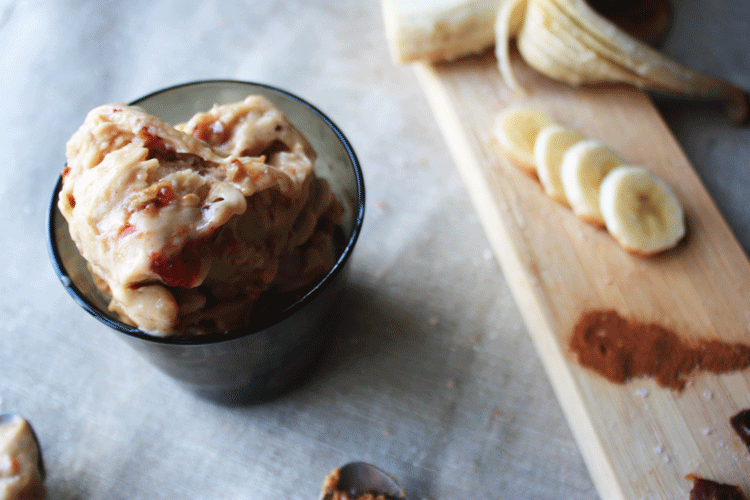 FAST & EASY VEGAN, NO DAIRY, NO SUGAR
BANANA "ICE CREAM"
What You'll Need
A high-powered food processor (we used a Vitamix)
Ingredients
2-3 Frozen bananas, sliced
**NOTE. Bananas need to be frozen BEFORE.
1 tsp (a pinch) Cinnamon
1 tsp Vanilla
2 Dates
1/4 tsp Salt
Ingredients – Optional
1 tbsp Nut Butter
1 tbsp kitskitchen Strawberry + Rhubarb Jam or Field Berry Jam
Cacao Nibs
Instructions
Add all ingredients together in the food processor. Blitz until the mixture is smooth and creamy.
Serve with your favourite toppings. Ideas…nuts, jam, coconut flakes. This vegan dessert takes under 5 minutes to put together, as long as you have the bananas already frozen!