I started writing this post with the goal of simplifying the body's immune system, to make it easier to understand. While I can simplify parts of it, the truth is the immune system is amazingly complex and cannot possibly be simplified into one easy to read blog post. And it is complex for good reason, it protects us from millions of attacks every day.
What follows is a somewhat simple explanation of the immune system, with many things left out, but with important things left in. I want to explain it to you so that your knowledge extends past "it's important" and "I should take care of it". I want you to know why.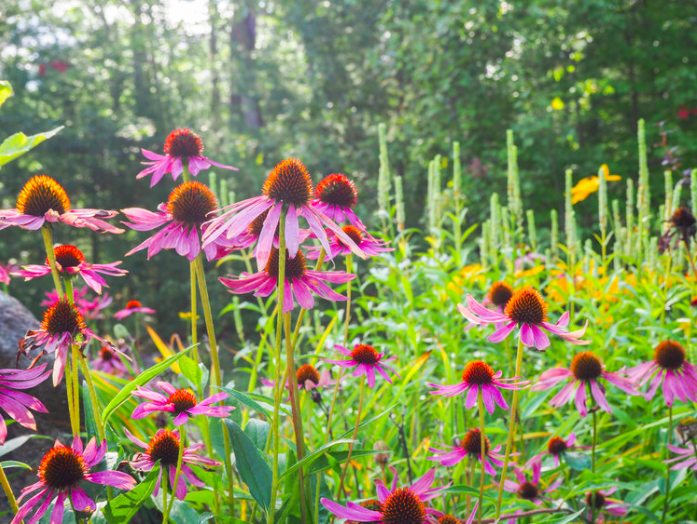 What is immunity?
Immunity is the protection against illness & disease that your immune system provides you with. The immune system works by detecting pathogens (viruses, bacteria, parasites, etc) and mounting an immune response to get rid of them.
When the immune system is working at full strength it is able to detect pathogens and activate defense cells to eliminate them without any noticeable side effects. However, when the immune system is weak pathogens are not effectively removed and we begin to see symptoms of illness or disease.
There are many different cells and organs in the body that play a role in maintaining a healthy immune system.
The first line of defense that your body has against pathogens are it's physical barriers. These things work to stop the pathogens from entering the blood and tissues, where they may begin to do harm. Physical barriers are things like our skin, nose hairs, saliva, mucus membranes (that line our digestive tract), and stomach acid. So wash your hands and keep your digestive system happy!
If a pathogen finds a way through the body's physical barriers it is then the white blood cells' turn to attack. All white blood cells are created in the bone marrow, but there are many different types with many different functions. The first group of white bloods cells to attack are part of the body's innate immune system. Their function is to recognize any and all foreign cells and/or compromised human cells and eliminate them.
If the innate immune system is not able to control the pathogens or if they pathogens are sneaky the adaptive immune system is launched. The adaptive immune system is able to deploy fighter cells that are specific to the attacking pathogen. This makes it stronger and more effective, but it takes longer to start acting. The adaptive immune system develops a memory specific to each pathogen so the next time you are exposed to the same thing the body will be able to destroy it ASAP.
Why is it important?
This answer is pretty simple.
Without a properly functioning immune system the bacteria & viruses, that we are exposed to on a daily basis, would make us sick. If we had no immune system at all we would have to live in a completely sterile environment to survive.
People with healthy, active immune systems will have much better chances of avoiding an infection than people with depleted, weak immune systems.
What weakens the immune system?
Stress. Chronic stress wreaks havoc on our immune system. It reduces the number of some immune cells and reduces the effectiveness of others. The effect of stress on the immune system is heightened for the elderly and those already sick. In addition, immunity appears to be weakened by social isolation and/or loneliness. So if you do get stressed, reach out for help and support. (1)
Lack of sleep. Like most things in the body, the immune system functions better with more sleep. A recent study done with identical twins (to account for genetic differences) found that the twin that was sleep deprived had a weakened immune system (2). For optimal immune function aim for 7 or more hours per night.
Poor diet. When we stray from a healthy diet we deprive our body of the necessary components to build and maintain an effective immune system. Specific nutrients like vitamin C, zinc & selenium are vital for your immune cells. These nutrients, and many others, are abundant in fruits, vegetable & whole grains. While unsurprisingly they are lacking in fast food & potato chips.
What can I do to boost it?
There are many different ways to give your immune system a good boost. My favourite way to do it is focusing on my diet. Include these in your daily meals and you'll be showing your immune system some serious love:
Honey. A potent antimicrobial agent. Look for raw honey to ensure it contains active components. Regular honey has been heated, which kills all the good stuff!
Ginger. It's both antimicrobial and anti-inflammatory (and lots more!). Ginger has long been used to fight infections. And it will reduce the inflammation that's keeping your body out of balance.
Garlic. Another strong antimicrobial agent. Make sure you crush your garlic 10-15min before you cook it so the enzyme allinase has time to convert alliin to the active component allicin, responsible for its nutritional strength!
Mushrooms. These pack a punch. Researchers have identified antiviral, antibacterial, antitumor, immunomodulating and anti-inflammatory molecules in mushrooms (plus more!). A lot of the research has been done using high doses, achievable only through capsule. However, cooking with mushrooms is still very valuable. Easy to find varieties like shiitake and cremini pack a nutritional punch. (3)
And if you need a little extra help try my immuni-tea recipe below!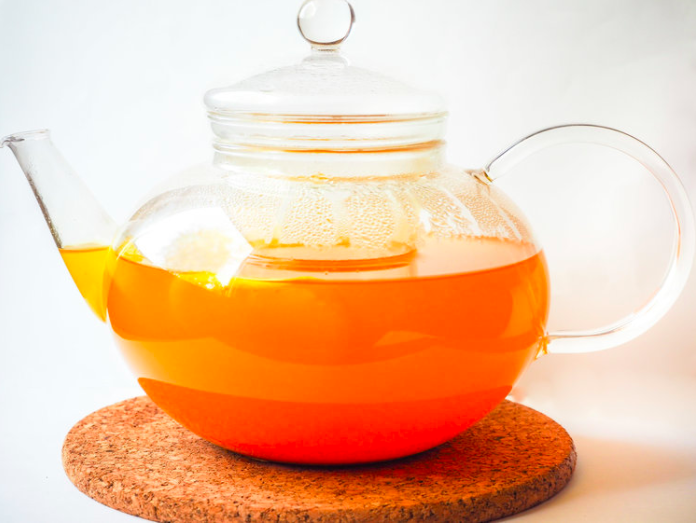 Immuni-tea
There are SO many immune-boosting herbs & spices to choose from. But, I want to give you something simple that you can make whenever you're feeling a little less than perfect. Easy ingredients that you most likely have on hand already that still pack a serious punch.
Makes 2 servings
Juice of ½ a lemon
3cm chunk of ginger, peeled & sliced
1 tsp of Honey, unpasteurized
½ tsp of Cinnamon
½ tsp of Turmeric
Pinch of Cayenne
Pinch of Black pepper, ground
Method
In a small/medium pot bring 4 cups of water to a boil. Remove from heat.
Add all ingredients to pot and let steep for 15 minutes.
Strain & enjoy.