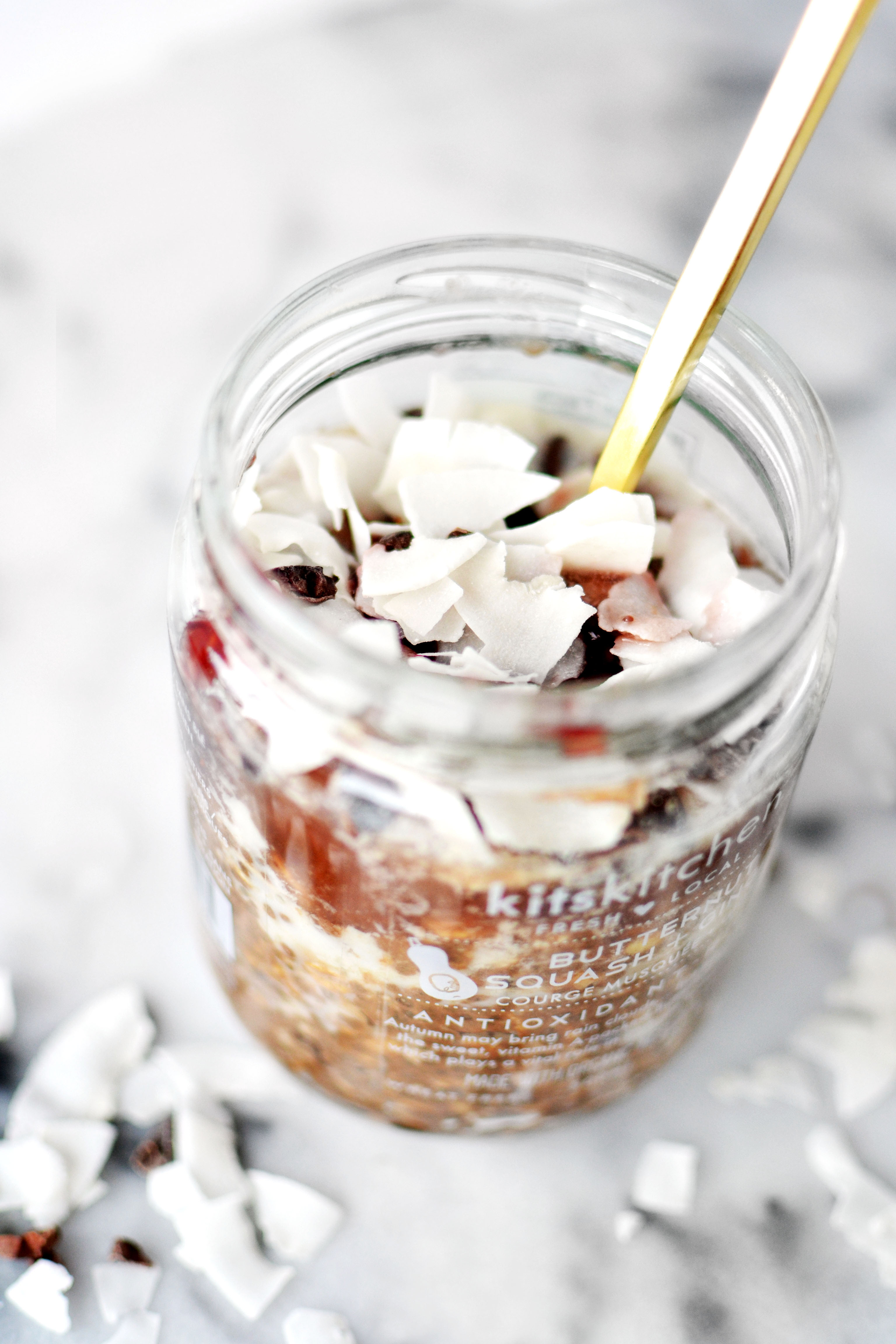 Did you know that Canadians produce approximately 31 million tonnes of garbage every year and only 30 percent of that gets recycled, while the remaining 70 percent ends up in the landfill? Let's all do our part by following the good ol' Three R's: Reduce, Reuse and Recycle!
Here at kitskitchen, not only do we recycle our jars but we reuse them too! Here are just some things you can put in them:
salads
water
dried foods (ie. beans or lentils)
flowers
candles
baking ingredients
pencils and pens
leftover meals
bits and bobbles
nails and screws
smoothies
and OVERNIGHT OATS!
Jars are great for making overnight oats in. Simply combine 5 ingredients into a jar the night before and the next day you have a wholesome breakfast or snack! We like to top it with some of our Strawberry and Rhubarb Jam and a sprinkle of coconut and cacao nibs. Eat it first thing in the morning or bring it to work for a perfect midday snack.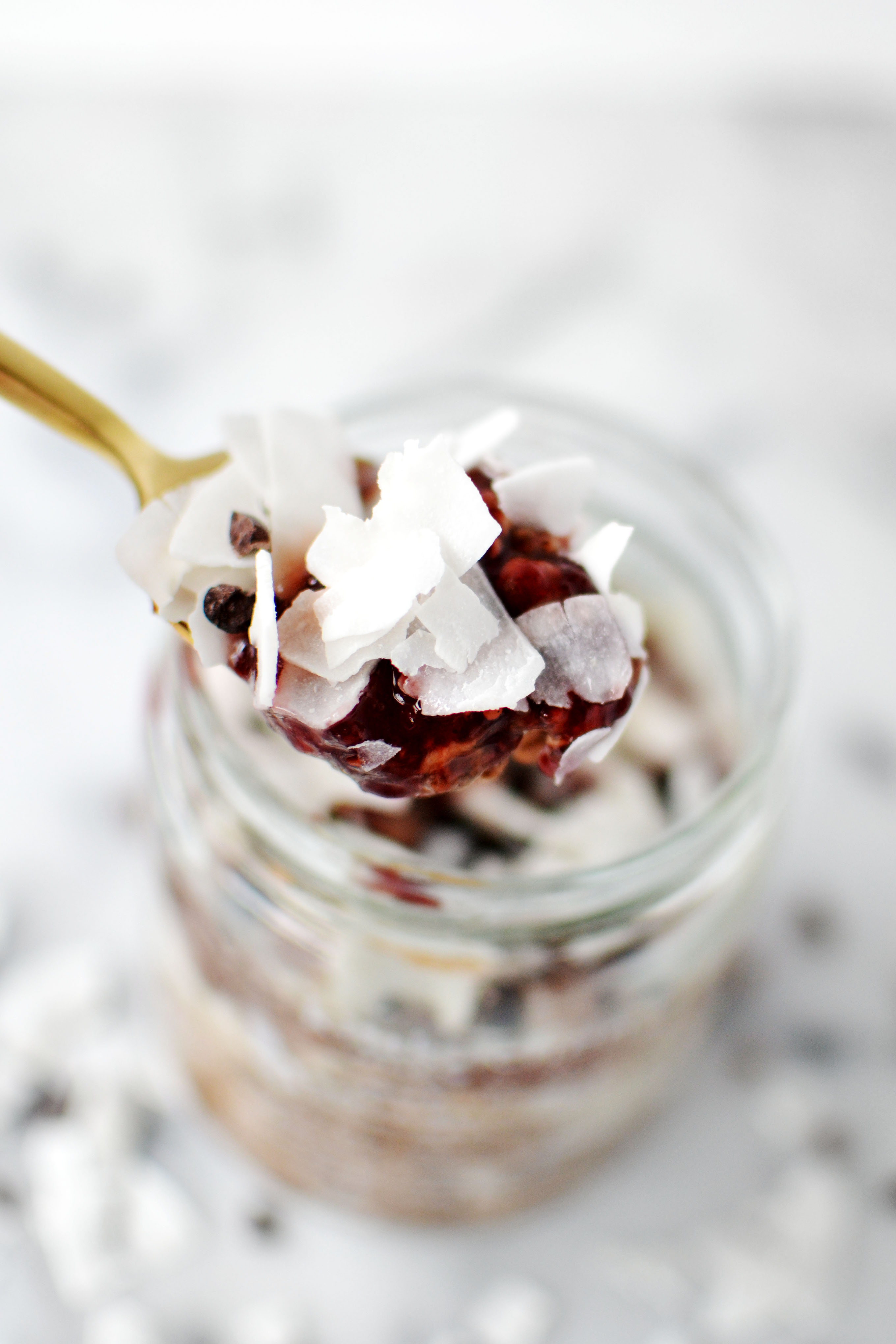 Ingredients
2/3 cup gluten-free rolled oats
1 cup almond milk
2 tbsp chia seeds
1 tbsp raw cacao powder
1 tbsp maple syrup
1 tbsp jam
coconut flakes to sprinkle on top
cacao nibs to sprinkle on top
Instructions
In a jar, combine the oats, almond milk, chia seeds and maple syrup. Stir well and then add the cacao powder. Stir again. 
Place the lid on the jar and refrigerate overnight.
In the morning, add a splash of almond milk and top with the jam, coconut flakes and cacao nibs.
Eat right away or take it on the go with you in your handy reusable jar!
Recipe inspired by My New Roots