There is nothing like gorgeous flowers to make any room feel alive and cared for. Whether it is yellow tulips over Easter, white peonies on your birthday or red roses on Valentine's, there is something traditional and pure about giving or receiving flowers.
We sat down with (followed around) Gloria from Flower Factory to get some tips on how to put your bouquet into a vase and keep them looking healthier longer.
8 Steps to Arrange the Perfect Bouquet
1. Start with your vase.
If you know what size vase you are buying for, you'll know what kind of flowers you want to buy and how many you'll need to fill it.
Our favs are found at Flower Factory and The Cross Design!
2. Prepare the flowers.
Take flowers out of packages. Clean the dirt off all stems and if any leaves near the bottom, strip them off.
3. "Spiral" the stems.
Gather stems together one by one in a circular motion. Through this method called the "spiral" by Gloria, you'll keep filling flowers in where you see a gap and work your way out.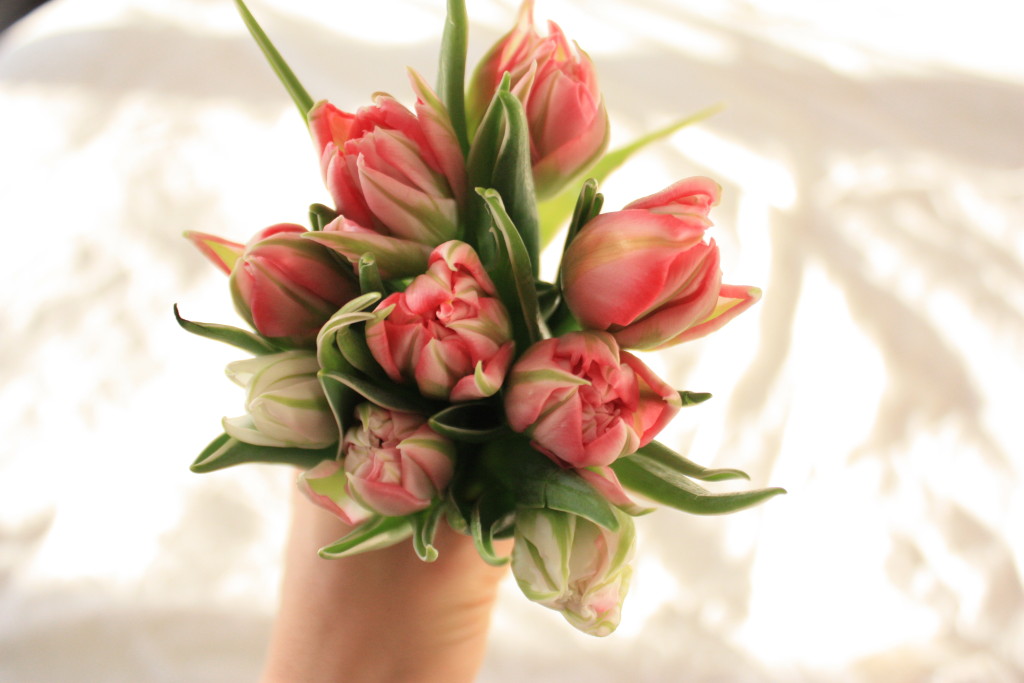 4. Level the flowers.
For beginners, it is easiest to keep all flowers the same height. Once the spiral has put together your bouquet, cut the flower stems to fit the vase. As you advance, arranging the flowers on different levels adds more depth to the arrangement.
5. Cut the stems.
Cut the stems at an angle in order to increase the water uptake. The cleaner the cut, the better the water uptake.
6. Secure the bouquet.
If you have an opaque container or clear elastics, you can wrap the flower stems with these in order to keep them tight together. You can also use a frog or foam if you have these.
7. Fill the vase with water, a little warmer than room temperature.
8. Make them last.
Be sure to give your flowers clean water every 2-3 days. The cleaner the water the healthier the flower, the longer their life.
If you re-cut the stems every 2-3 days, this too can assist with flower's water in-take, resulting in a longer life.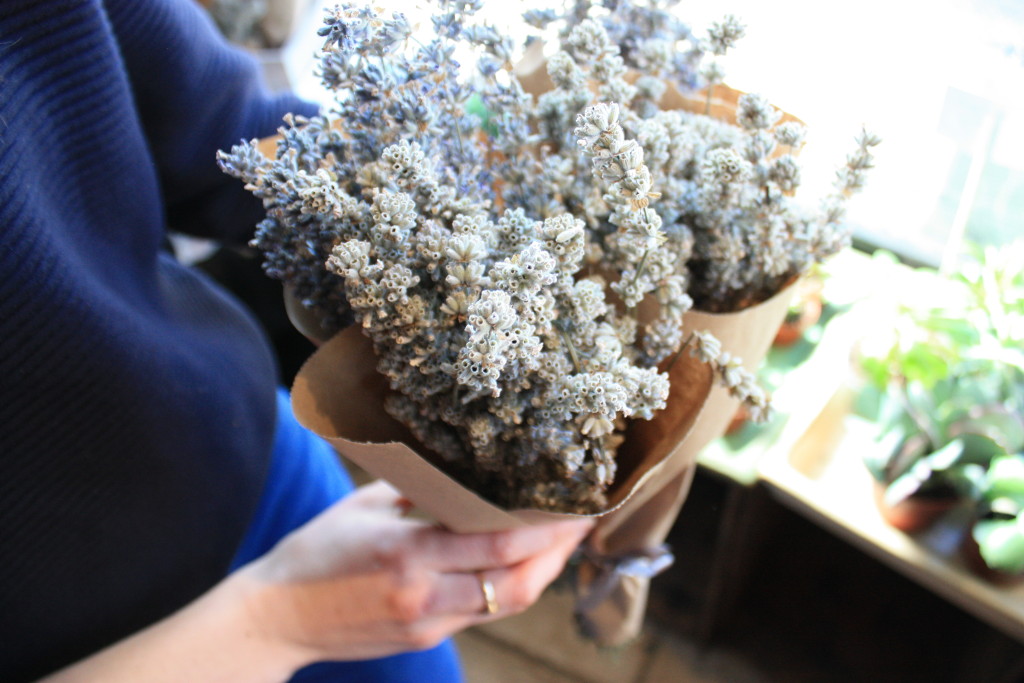 You can always mix in gorgeous, pungent flowers like lavender to keep any room smelling fresh!
Enjoy your Spring, Summer, Fall and Winter with seasonal flowers to keep your room festive and crisp.