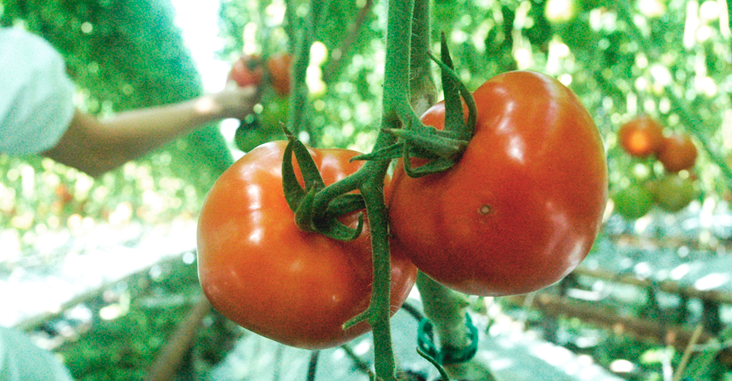 It's no secret that we adore tomatoes. What's not to love? They're a perfect combination of sweet, salty, bitter, wholesome and are so versatile they can be incorporated in a variety of dishes from hearty pasta sauces to fresh salads.
But their deliciousness is not the only reason why we are obsessed with this juicy, plump veggie (oh, you heard they're actually a fruit? Scientifically you would be correct – the subject actually went to court in the late 17th century and for cooking purposes, they're classified as veggies! But we digress). We also love tomatoes because of their countless nutritional benefits.
You say Toe-May-To. I say To-Mah-To.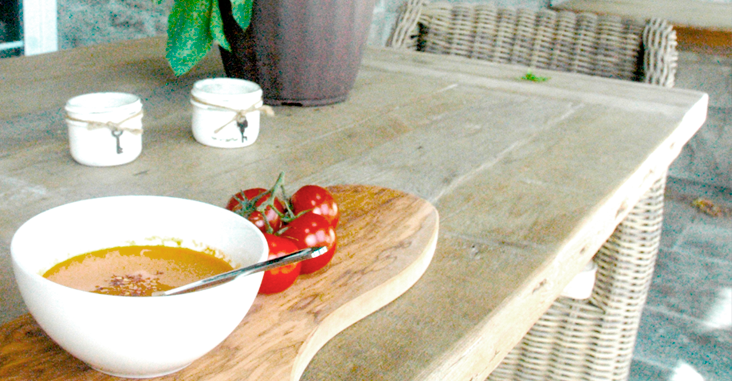 Tomatoes in British Columbia are grown both in fields and hot houses, which means they are available for the good part of a year.
Last year we were able to offer two of our most popular soups, Tomato + Red Pepper and Spicy Tomato + Chicken right until the end of December…and they just made it back. We took a trip to Origin Organic Farm in Delta to see some of the very first tomatoes of the season begin to ripen!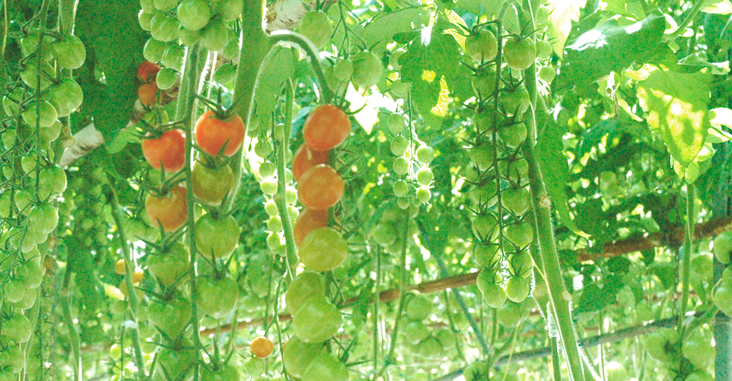 What do Tomatoes do for you?
Tomatoes are incredibly rich in antioxidant properties, which contributes to a plethora of benefits in different areas for the body. Vitamin C, E, beta-carotene and Manganese, are some antioxidants and minerals that have a high presence.
Tomatoes can help protect your heart, cells and bones
You may have heard of Lycopene, an non-conventional substance highly present in tomatoes that your body uses as an antioxidant (once eaten) that is abundant in tomatoes. Lycopene is one of the carotenoids responsible for that rich, red colour tomatoes have – and are known to reduce/prevent risks of heart disease, diabetes, cancer (by protecting your cells) and also prevents oxidation in your bones, which can lead to bone diseases such as osteoporosis.
Tomatoes = beautiful, anti-aging skin and shiny hair
Other benefits of Lycopene: it helps to prevent aging, and during those hot BC summers (okay, hot may be optimistic 😉 ), acts as an internal sunscreen. High levels of Vitamin A, B, C, and E present in tomatoes gives you your daily hit of beauty serum, and the high water content in tomatoes also helps to moisturize your skin. Tomatoes and tomato products are known to be beneficial for skin and hair when applied externally, too! Vitamin C is known for brightening skin, so while you're at home catching up on work, reading a book, or taking a bath, try rubbing some sliced tomato directly onto your skin.
Healthy eating and weight management
Let us be clear – we aren't keen on the term "dieting" or "weight loss". Staying at a healthy weight is an every day choice, achieved by conscious eating habits around whole, real foods. But in this category, tomatoes excel. The high water content we mentioned before is not only great for keeping our skin moisturized, but they also satiate you when consumed – meaning you feel fuller, longer, meaning you consume less overall (which is of course a benefit of soups, too).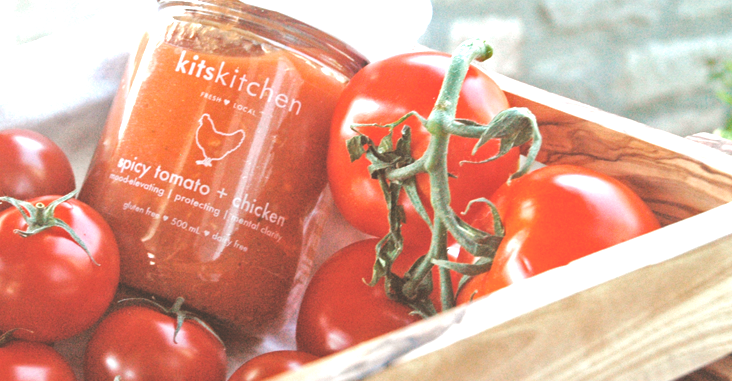 Everyday Tomato Tips
Follow our tips below for guidance on how to consume tomatoes at their best!
Organic or Local?
With heightened information about organic vs non-organic, use of GMOs and other non-organic practices, we have been trained to believe that organic is always best. We've spoken to farmers ourselves about their farming practices and we're more inclined to believe that local can actually be better than organic.
We get into more detail in this post. But if you are committed to organic, do us (and more importantly yourself!) a favour and opt for organic local (BC) – nutrients start to diminish as soon as a veggie or fruit is picked, so the less time it travels to get onto your plate, the more nutrients it will retain.
What to look for when buying tomatoes
Choose tomatoes that have that beautiful, rich vibrant colours…and this doesn't necessarily mean red! The richer the colours, the more nutrients they're packing.
To vine or not to vine? Vine, definitely! Tomatoes that are still attached to their vine actually are retaining their aroma, sugars and acidity versus the ones that are detached.
Like how you like your skin, go with smooth and firm. If they are feeling mushy or have cracks and bruises, it's a tell-tale that you're looking at a over-ripened tomato that is not at it's freshest.
Storing for the best taste
Tomatoes are sensitive; keep them in the room. Tomatoes are sensitive to cool temperatures, so they're best not stored in the refrigerator. But they'll spoil if they get too much sun too, so avoid a spot where they'll be exposed to sunlight.
Getting over-ripe? Now they can go in the fridge. Take them out about 30 minutes before eating, so they have a chance to regain their delicious flavour.
Freeze! Unlike some veggies, tomatoes won't lose their flavour or texture when frozen. Air seal and freeze for later use.