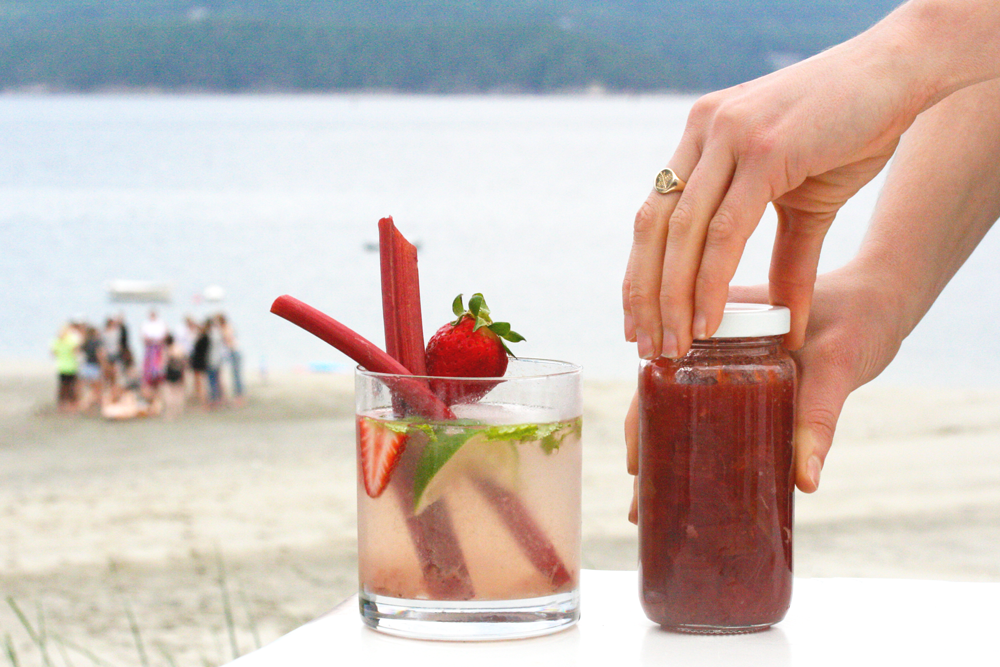 The sweet and sour combination of strawberries and rhubarb gives the traditional mojito an feminine twist.
We made these on the beach to celebrate our girlfriend Bri on our island getaway for her Stagette!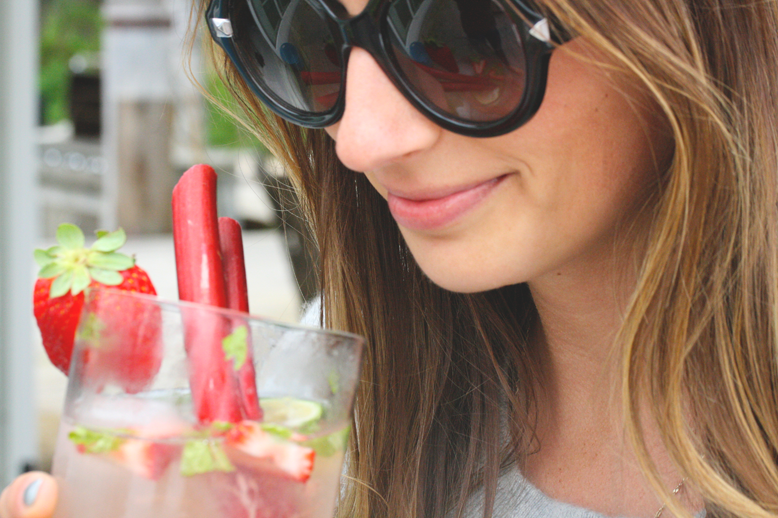 Ingredients
1 oz Gin
1 tbsp. kitskitchen Strawberry + Rhubarb Jam
1 fresh lime wedge, squeezed
Soda water
Chopped mint
3-4 Ice cubes
Fresh strawberries and rhubarb, to add
Pour all liquids and jam into a cup over ice and mix well.
Add the fresh mint and fruit, then squeeze lime wedge into your drink.
Easiest drink you've ever made!