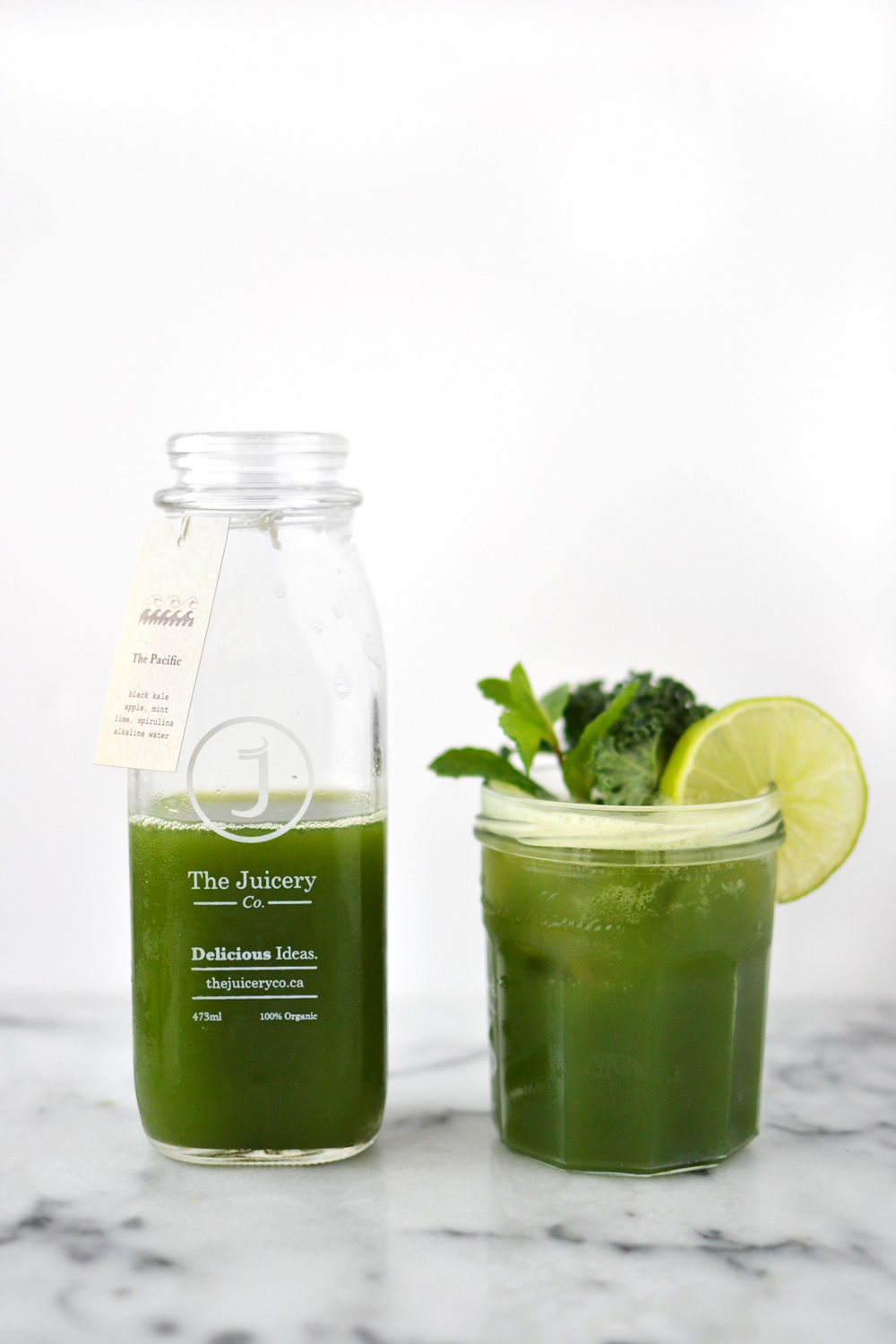 St. Patrick's Day is next week and we decided to skip the green beer this year and opt for a healthier, yet equally green, drink! Introducing the Kale-jito – our take on the classic rum cocktail with a little help from our friends at The Juicery Co.! All you need is a bottle of their Pacific juice, some ice, white rum and fresh limes and mint. Read on for the full (fool-proof) recipe!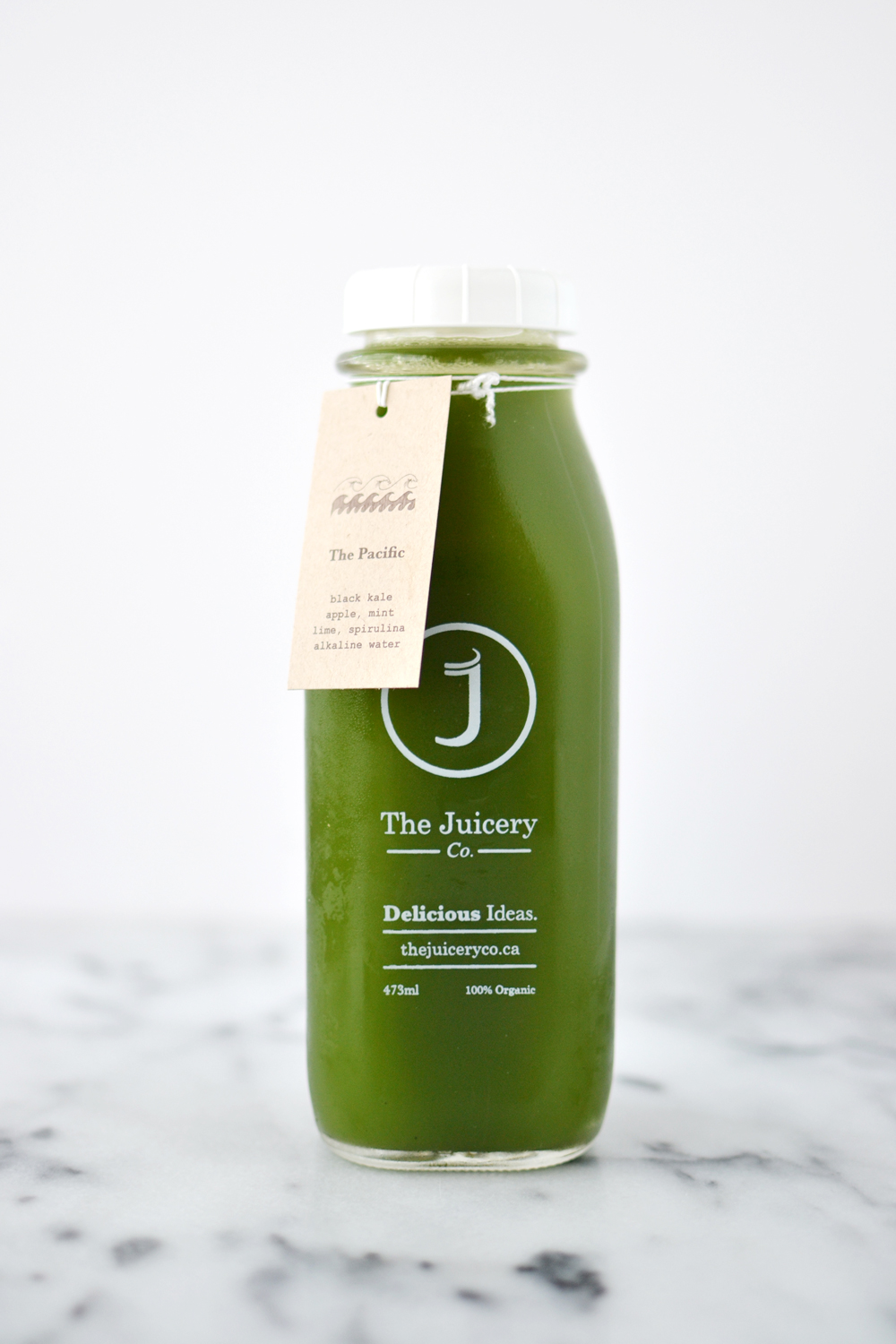 The Pacific juice is citrusy, minty, refreshing and of course very green!! Cold-pressed black kale, apple, mint, and lime make up this refreshing juice with the addition of super-food spirulina and alkaline water.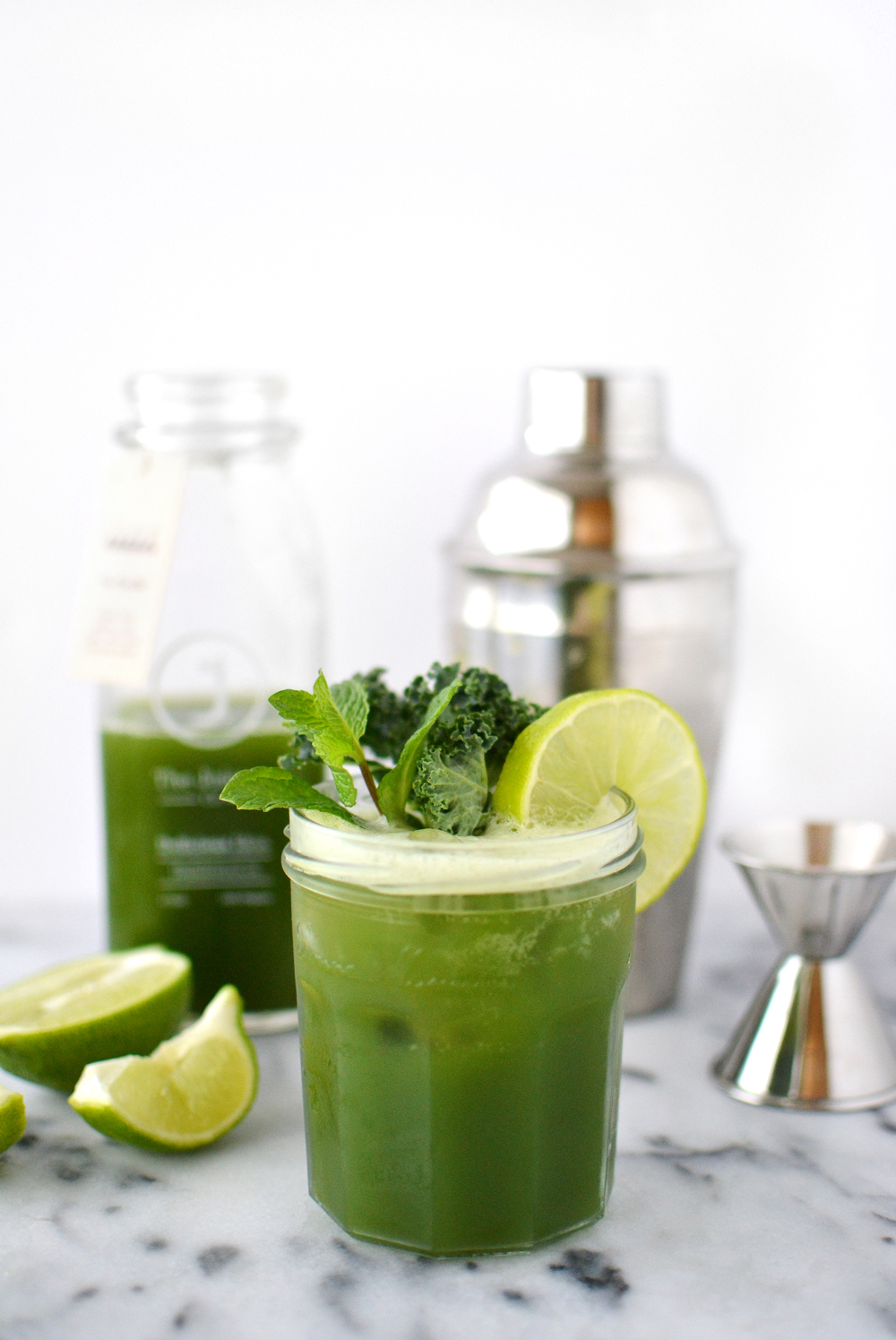 Ingredients – makes 1 drink
1/2 cup The Juicery Co.'s The Pacific juice
1 oz. White rum
Ice
Fresh mint leaves and lime wedges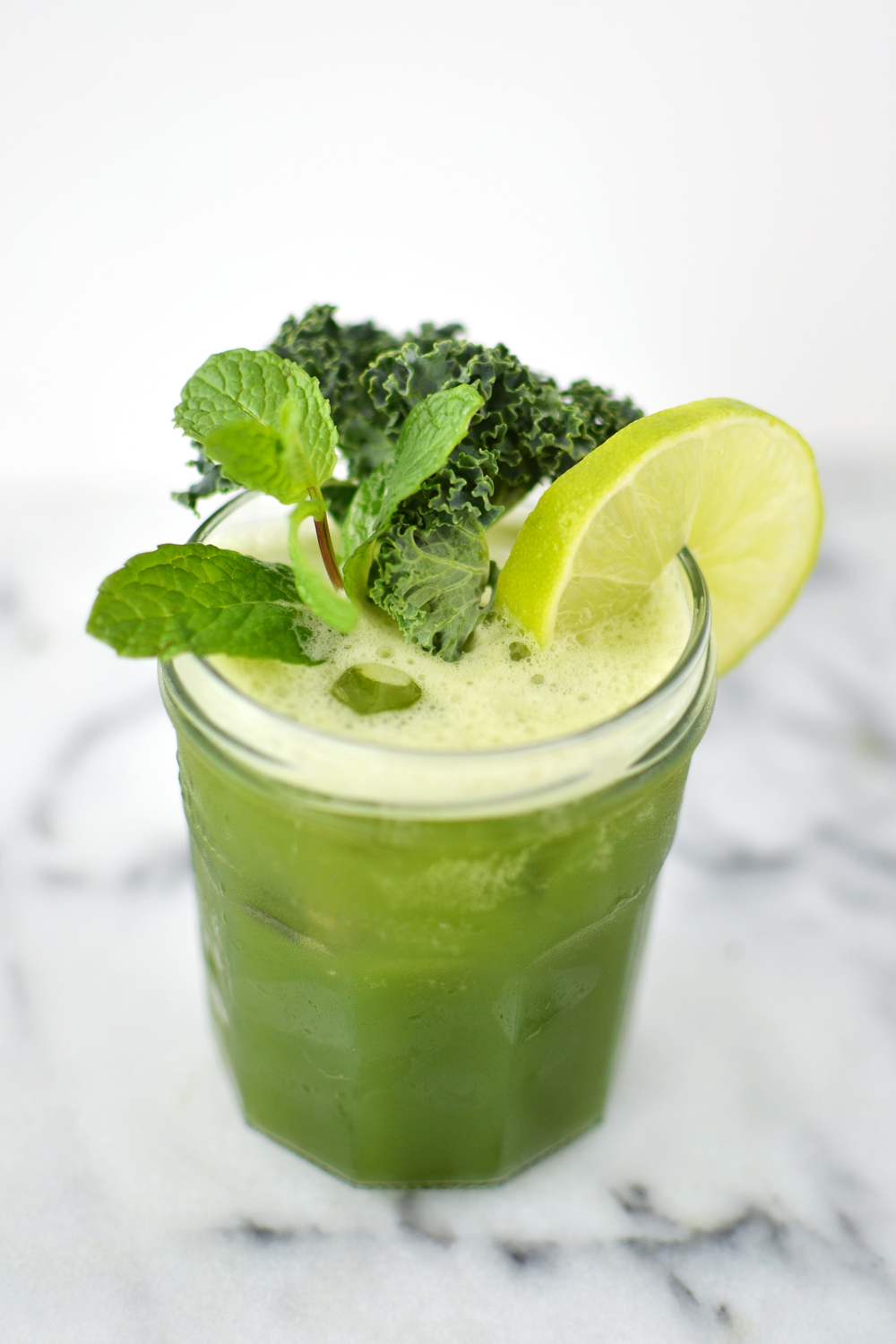 Instructions – makes 1 drink
In a cocktail shaker, combine the juice, rum and some ice. Cover and shake. If you don't have a cocktail shaker, just simply stir the ingredients together in a glass. 
Pour drink into a glass and garnish with fresh mint leaves and lime wedges. And if you want to be extra green, throw in a kale leaf!