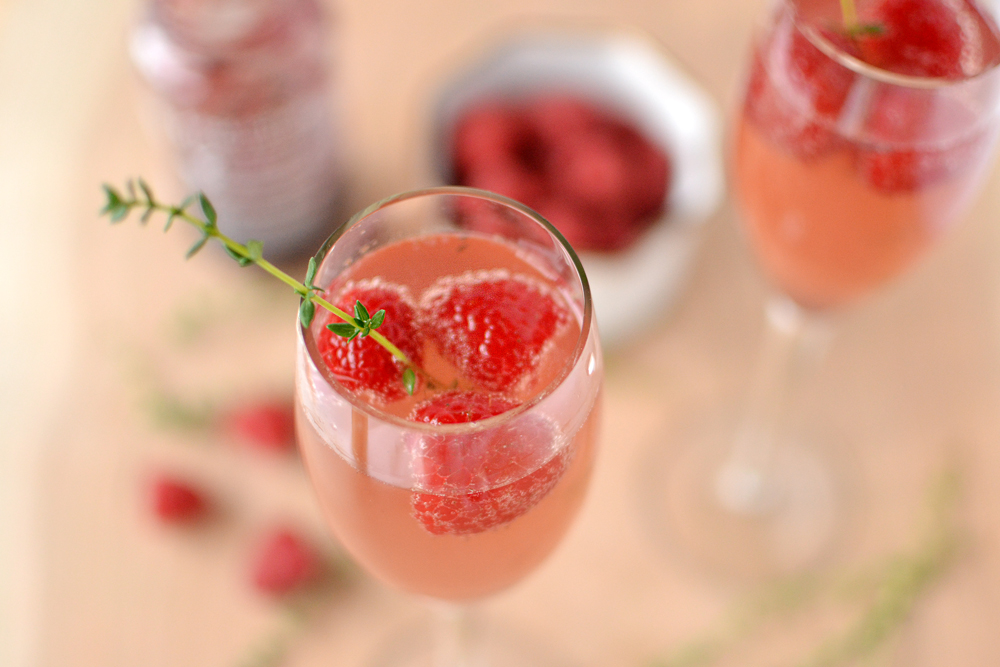 A spoonful of jam helps the bubbly go down!
This pretty in pink drink is so simple to make, all you need is a bottle of bubbly, some jam (we highly recommend our Field Berry Jam) and fresh sprigs of thyme!
Find our jam at Greens Organic + Natural Market, Be Fresh Market and SPUD.CA.
Ingredients 
Bottle of sparkling wine/Prosecco/champagne
Jam
Fresh sprigs of Thyme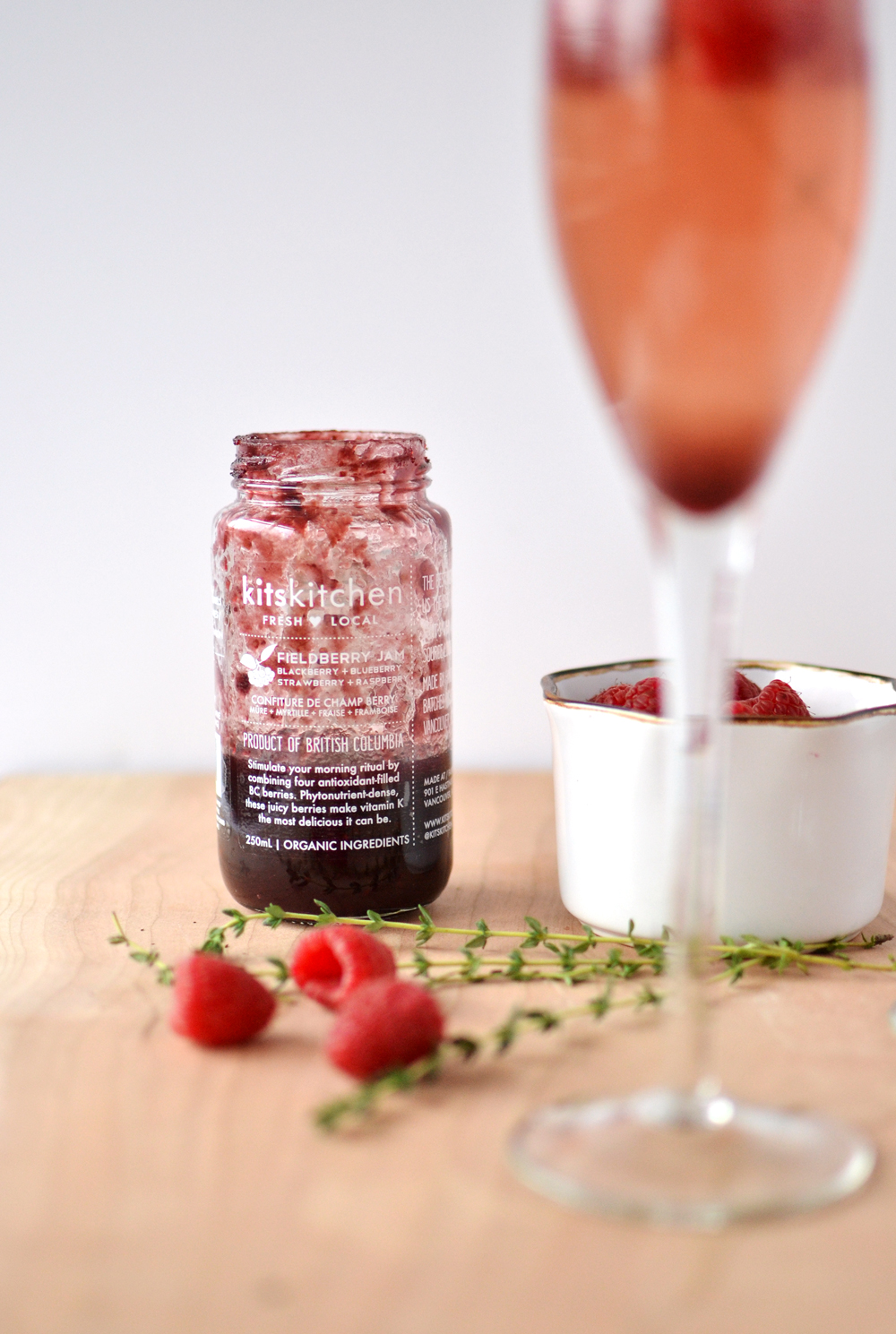 Instructions
For one drink, spoon one teaspoon of jam into a champagne flute.
Fill with bubbly and give it a stir.
Garnish with a spring of thyme.