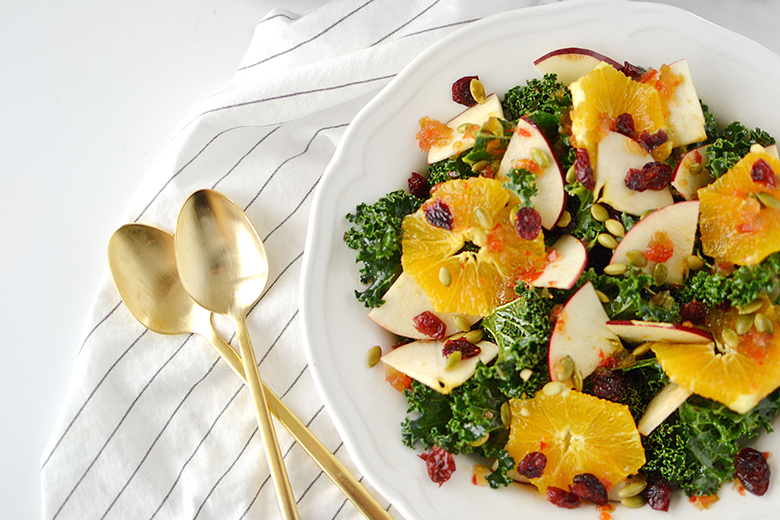 There are only a couple days left in National Apple Month and only 3 weeks left of winter so what better way to celebrate than with a kale and apple salad!
This salad is full of colour and lots of flavour. We made a sweet and spicy dressing using our Red Pepper and Jalapeño Spread. It goes so well with the crisp sweetness of apples, citrus of oranges and tartness of cranberries.
We love to use kale in our salads instead of traditional lettuce because of all the superfood nutrients! Kale helps with protecting our skin, moisturizing our hair, lowering the risk of some types of cancer, strengthening our bones and aiding with digestion. How could we resist!
This salad is super quick to make and you can double up the dressing recipe to have some extra on hand to dress up your other favourite salads!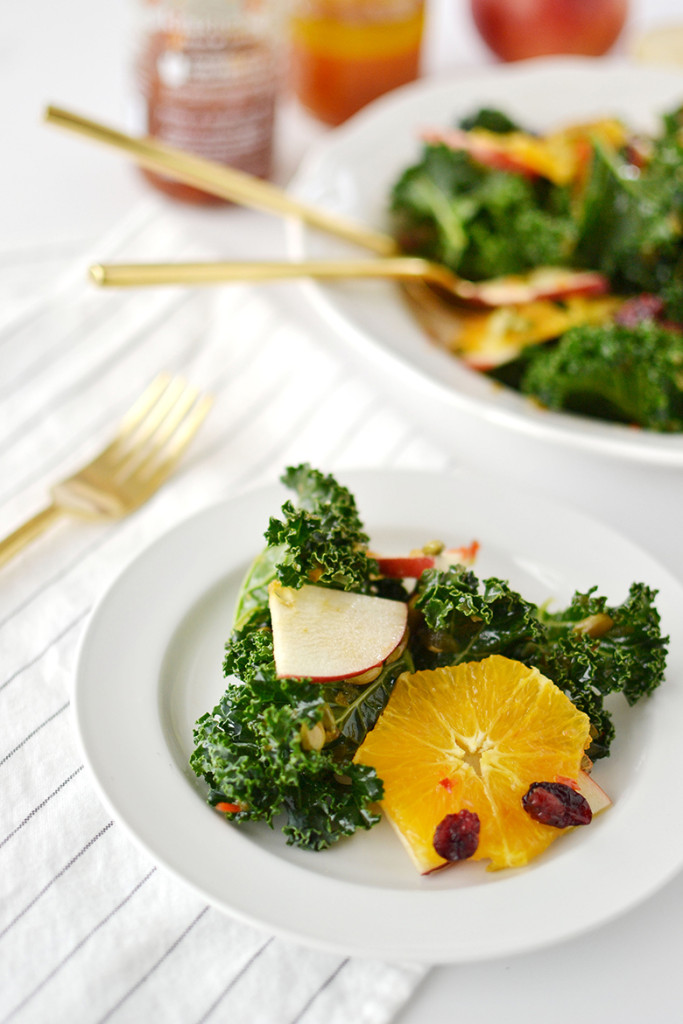 Ingredients – Salad

1 bunch kale, washed and destemmed
1 apple, sliced
1 orange, sliced and rind cut away
Handful of raw, unsalted pumpkin seeds
Handful of dried cranberries
Ingredients – Dressing
3 tbsp KitsKitchen Red Pepper + Jalapeño Spread
3 tbsp Apple cider vinegar
6 tbsp Olive oil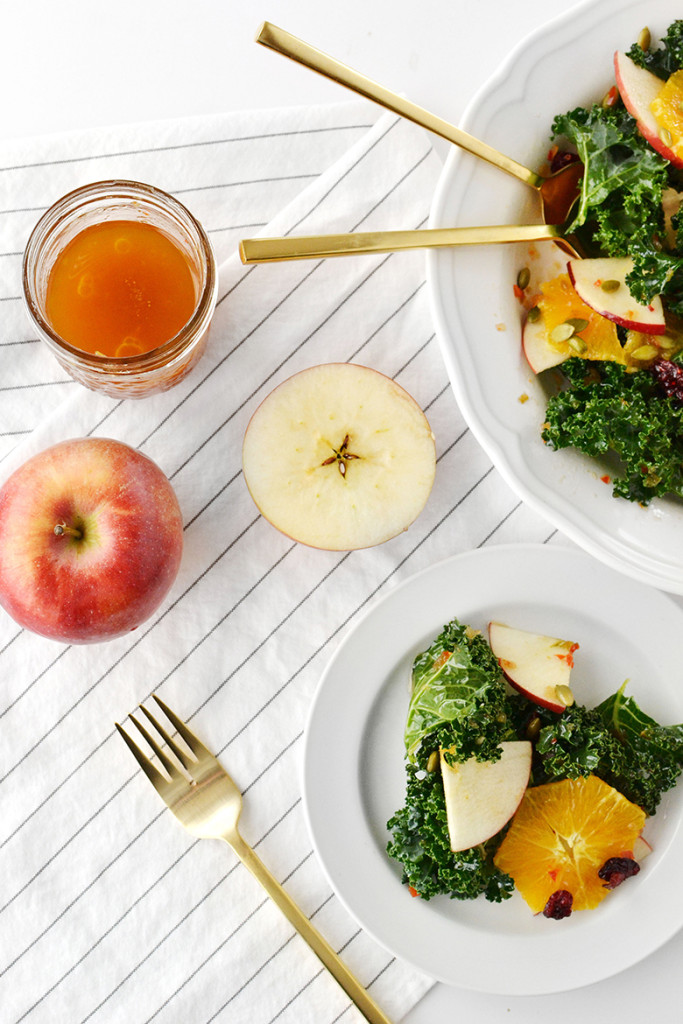 Instructions
In a bowl, whisk together the red pepper jelly, apple cider vinegar and olive oil. 
Combine all of the salad ingredients together in a bowl.
Toss with the dressing and serve immediately!