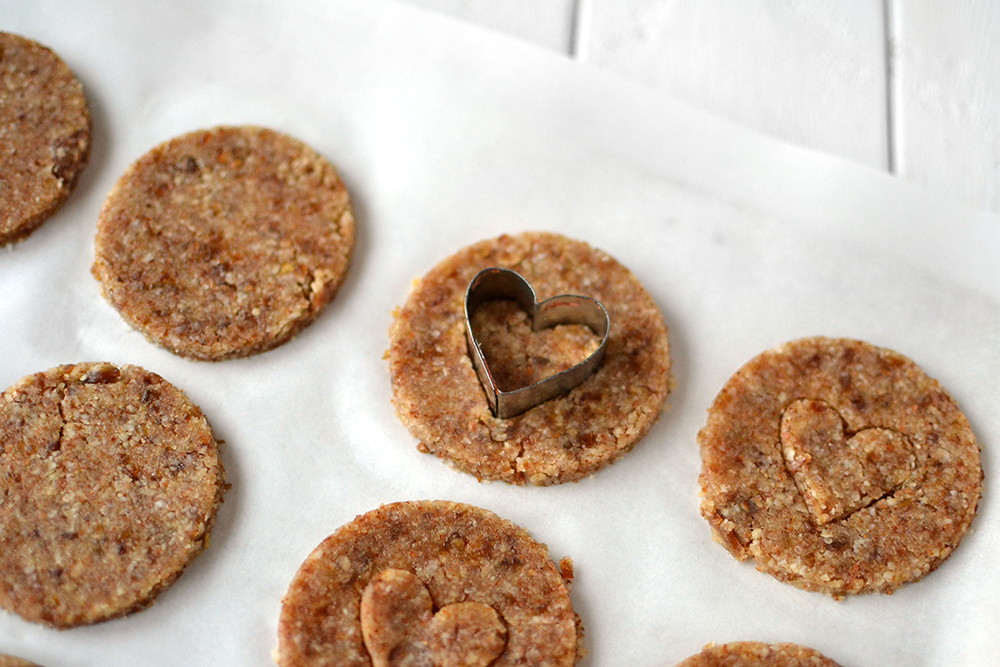 Sometimes a box of chocolates just doesn't cut it and you need something a little different (and healthier!). That's where these raw linzer cookies come in. Made with sweet medjool dates, ground almonds, and shredded coconut, your sweetheart won't even know they have no added sugar!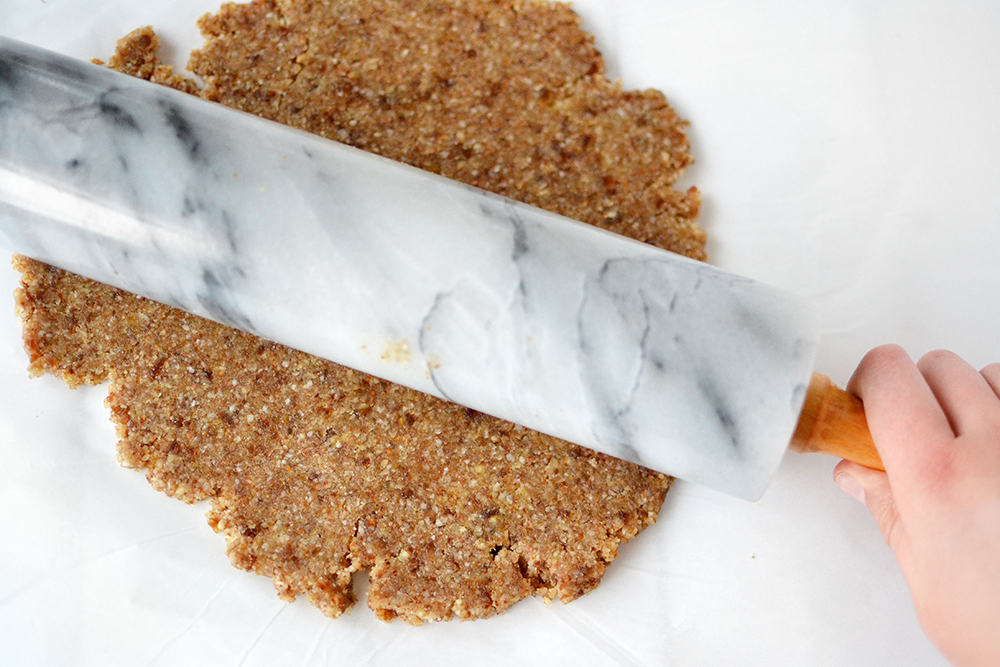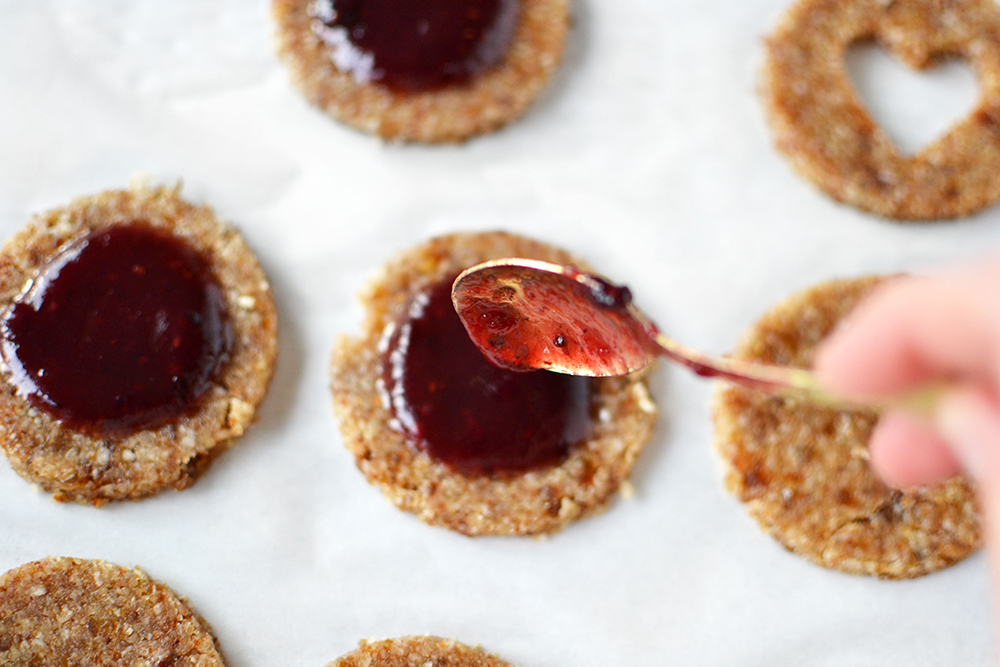 Fill them with our fieldberry jam, made from local organic berries and sweetened with a touch of local honey.
Not only do these make a great treat but they are also good for you too! Dates are a great source of fiber and almonds contain monounsaturated fats, known to lower cholesterol levels.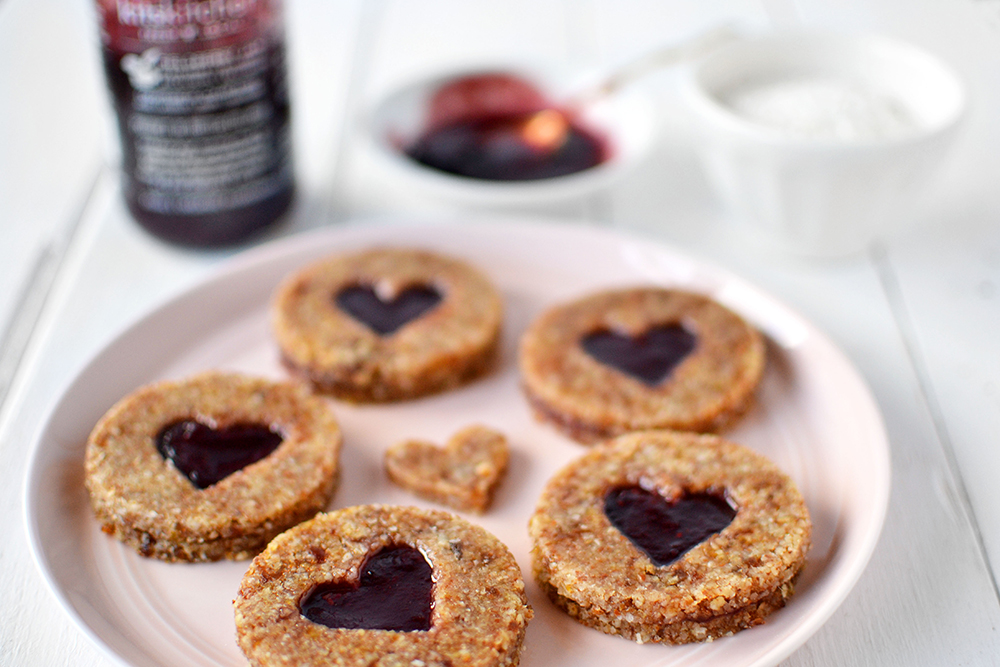 What You'll Need
Rolling Pin
Circle Cookie Cutter
Small Heart Cookie Cutter
Ingredients
1 ½ cups raw almonds
½ cup unsweetened shredded coconut
A pinch of fine sea salt
8 plump medjool dates
2-3 tbsp raw almond milk
Instructions
In a food processor, blend the almonds, coconut, and salt until it's a fine meal.
Add the dates (remove the pits first!) and blend again until it is well combined
Add 2 tablespoons of almond milk and blend until it forms a dough. If it looks too dry and crumbly, add the third tablespoon of milk.
Remove the dough and shape it into a disk. Wrap it in plastic and place in the fridge for at least 30 minutes.
Once chilled, roll out the dough onto a piece of parchment paper until ¼" thick.
Using a circular cookie cutter and cut out as many circles as possible. Transfer cookies to a baking sheet lined with parchment paper.
Using a heart cookie cutter, cut out hearts from half of the cookies.
Place the sheet into the freezer for 20 minutes.
Once they are frozen, place a teaspoon of jam onto the uncut cookies and place the cut cookie on top, creating a sandwich.
Keep cookies in the refrigerator or freezer. They will keep for 5 days in the fridge or 6 weeks in the freezer. If freezing the cookies, let them thaw for 15 minutes before serving.
Recipe inspiration from Oh Lady Cakes