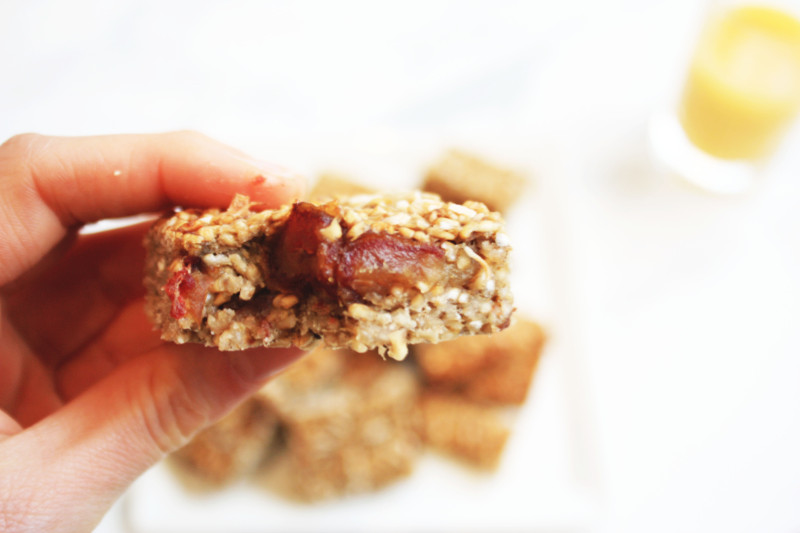 Have bananas? rolled oats? dried dates? These fool proof, naturally sweetened banana oat bars are made with ingredients we always have on hand.
Ingredients
2-5 bananas (the more bananas the better)
2 cups rolled oats
1/4 cup pitted, chopped dried dates
Recommended: (1/2 tsp true cinnamon and 1 tsp vanilla extract)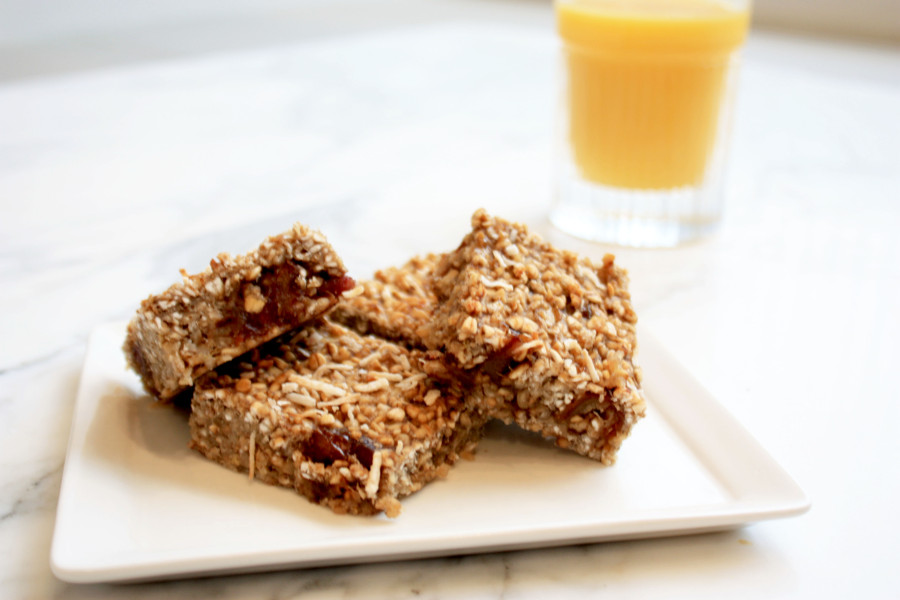 Instructions
Mix rolled oats, cinnamon and dates.
In separate bowl, mash up bananas until almost in a liquid form. br>
Combine mashed bananas, vanilla extract, and rolled oats mixture.
Stir until evenly distributed.
Heat oven to 350 degrees Fahrenheit
Pat mixture evenly in baking pan.
These may just be easiest, most filling breakfast bars out there and you have many options to make them uniquely your own. Try adding some ingredients below to mix it up from time to time and add more flavours! br>
1/2 tsp true cinnamon
1 tsp vanilla extract
toasted coconut, sprinkled on top
walnuts, chopped stirred in
organic cacoa, sprinkles on top or mixed in to add a little more (we love Organic Traditions Cacao Nibs)
Dried cranberries, mixed in
Bake for 30 minutes or until edges crisp.