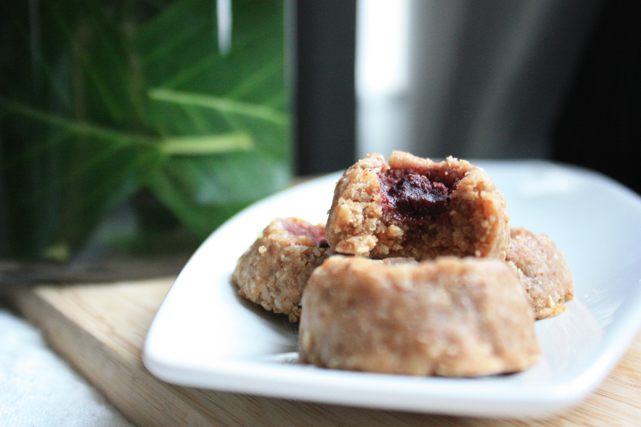 Being in a commissary (shared kitchen) means that there is never a shortage of collab ideas, sneak peaks and tastings.
Chris from The Tasteful Kitchen (they make a collection of delicious healthy desserts, salads and obsessive dressings) didn't spare any time in producing these raw bites for us as soon as she got hold of our new jam line!
Who doesn't love a good PB&J bite-sized thumbprint?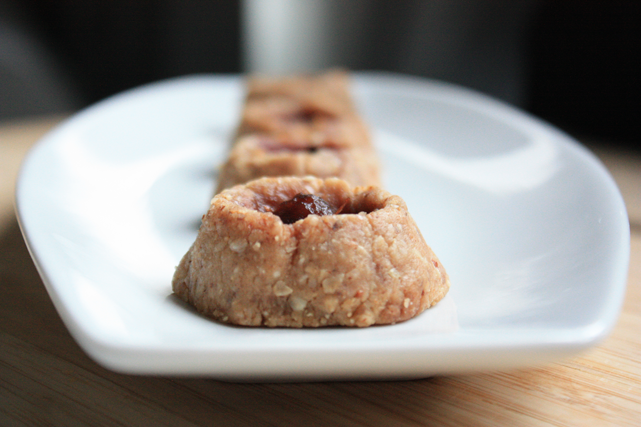 Ingredients – Base
1/2 cup almonds
1/2 cup hazelnuts
1/2 cup oatmeal
1/2 cup shredded coconut
1/2 cup vanilla whey protein powder
8 medjool dates, pitted
3/4 cup peanut butter
1/8 cup almond milk
Ingredients – Filling
kitskitchen 4-Berry Jam, OR
kitskitchen Strawberry + Rhubarb Jam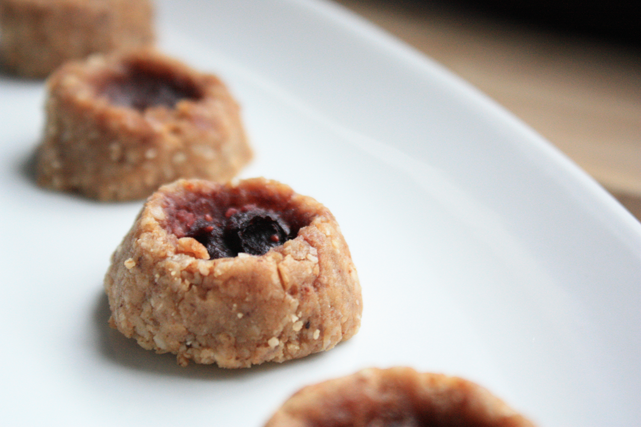 Instructions
Add all ingredients into the base of a food processor and process on high until mixture is finely mixed and starts to clump. Mixture should hold together when pressed. If it is too dry, add a little more almond milk.
Using a spoon, scoop about 1 tbsp of mixture and roll into a firm ball. Continue until all of the mixture has been rolled into balls.  Using the end of a wooden spoon, create a well in the centre of each ball and work the handle to make the well larger-do not go too deep. Press the edges together so there are no cracks.
Fill the thumbprints almost to the top with Strawberry + Rhubarb or 4 Berry Jam. Make sure not to over fill or jam will "leak" down the sides.
Keep in refrigerator but these taste best at room temperature.