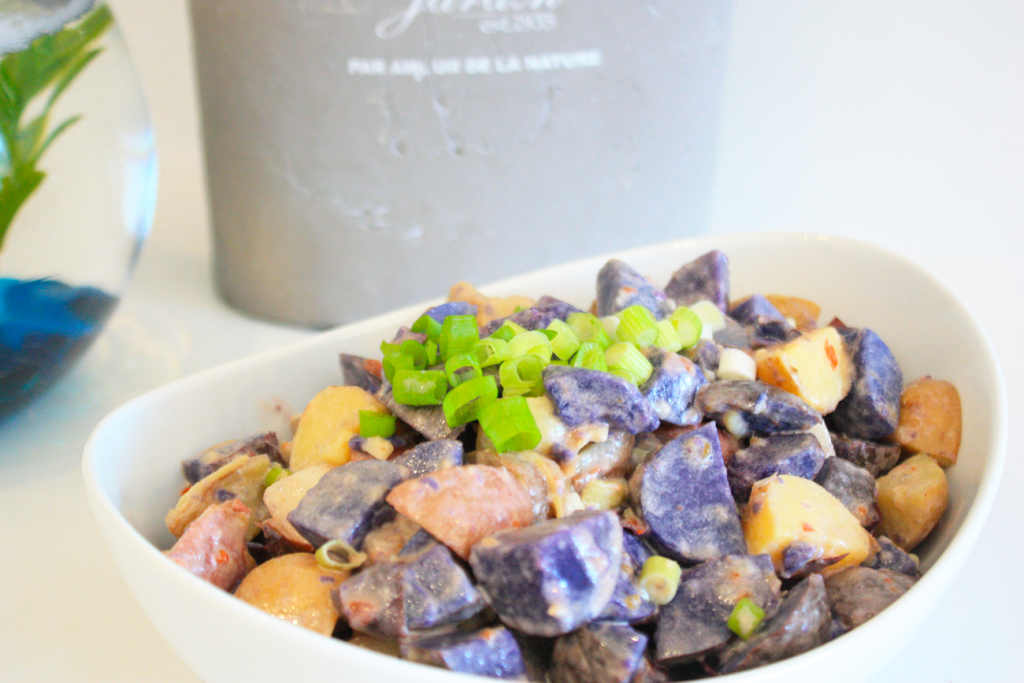 Oh Canada Day…one of our faaaaaaavourite days.
What's not to love about Canada? The outdoors. Amazing scenery. The distinct personalities and cultures of every province and city. We house some of the world's most coveted cities, sought after lifestyles and healthiest, most active humans because we get to live here.
But because we're all about the food, of course we love to bring it back to food. Clean air and great soil means we get to grow and taste some of the most highest quality food anywhere!
What are you doing to celebrate Canada Day?
Whether you're planning a picnic, a house party or will be indulging in festivities with some great friends and some good ol' Canadian beer (our infused bone broth will save you from a hangover tomorrow. Seriously.), we've got the easiest, fastest potato salad recipe to accommodate any occasion – and get a little fancy with it by including some kitskitchen Red Pepper + Jalapeño goodness.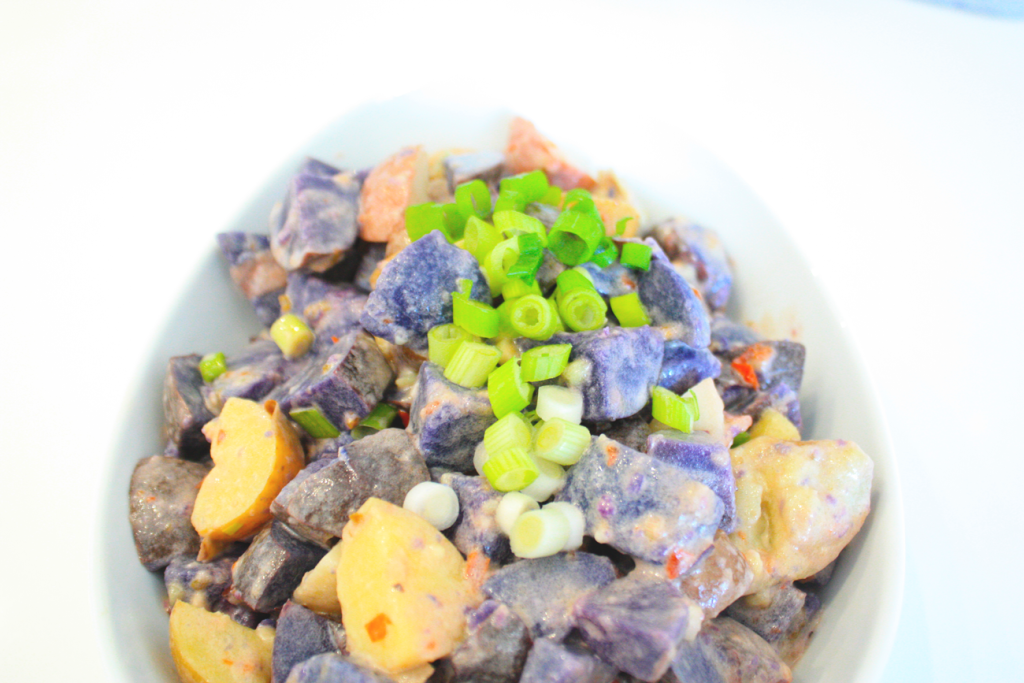 Ingredients – Potato Salad
Potatoes of your choice, boiled and quartered (pictured: purple, red and nugget, for more colour)
Bunch of green onions, chopped
Ingredients – Dressing
1-3 tbsp kitskitchen Red Pepper + Jalapeño Spread
A clove of garlic, minced
1/8 cup Olive oil
1/16 cup Apple cider vinegar
1-2 tbsp Dijon mustard
1-2 tbsp Vegenaise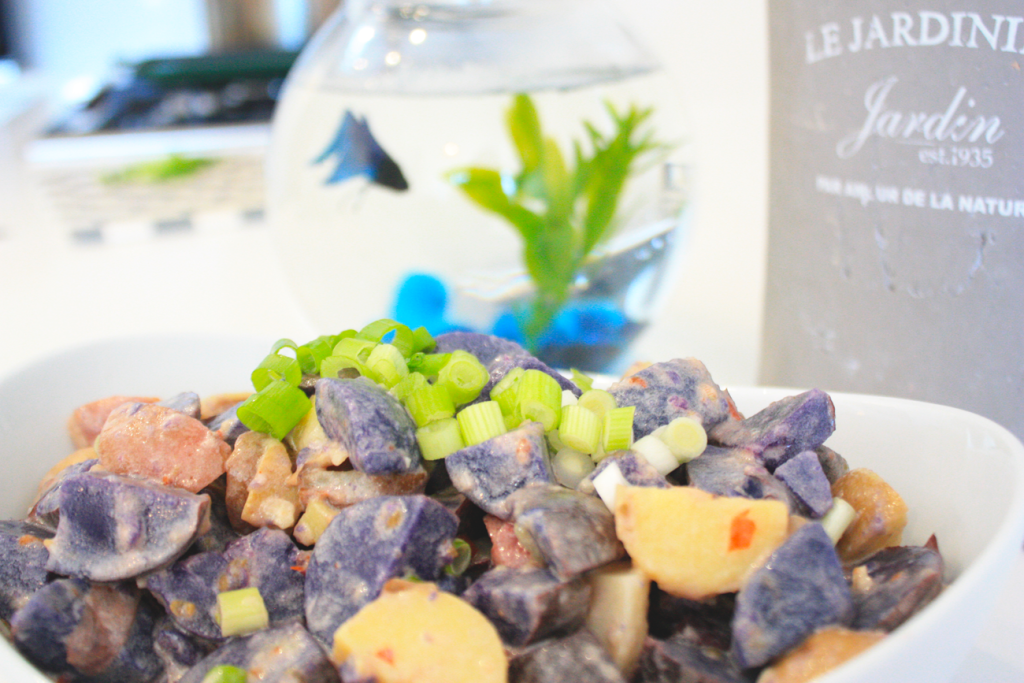 Instructions
Boil the potatoes until soft, quarter them and chop the green onions. Toss together and set aside. 
Combine all of the salad dressing ingredients together; taste. Liberally toss with the potato mix, don't worry because the potatoes will soak it all up!
Keep refigerated until ready to serve. It doesn't get much easier than that. Happy Canada Day!