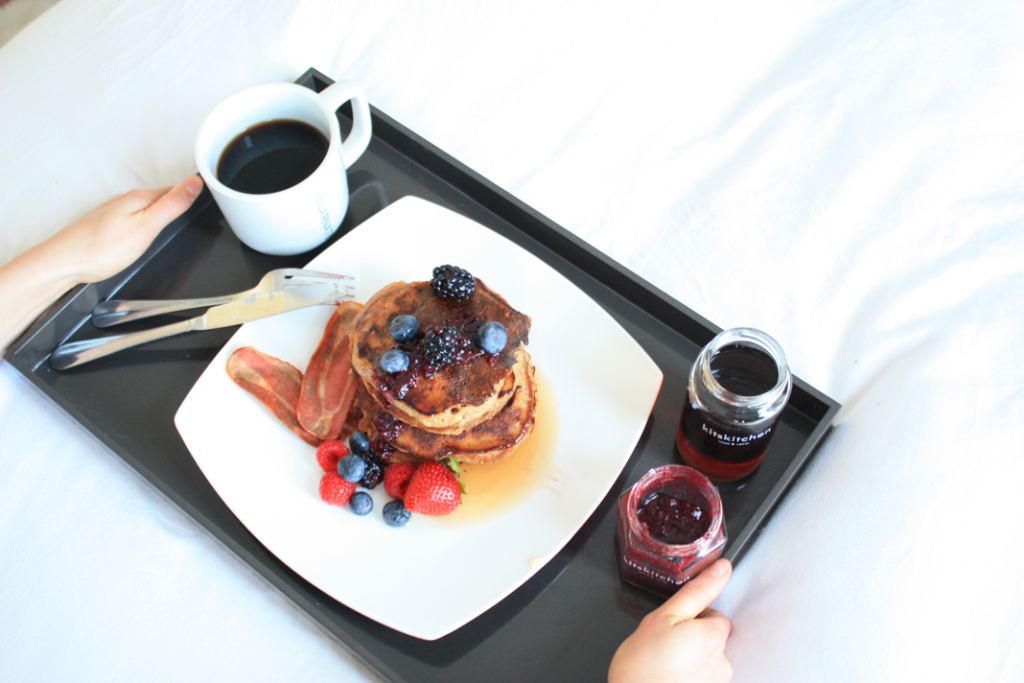 Ingredients
makes 8-12 pancakes
Dry
1 cup brown rice flour
2 tsp baking powder
1 tbsp sugar
1/4 tsp baking soda
1/4 salt
dash of cinnamon
Wet
1 cup almond or soy milk
2 eggs
2 bananas
1/4 tsp vanilla extract
fresh fruit to top
kitskitchen jam + maple syrup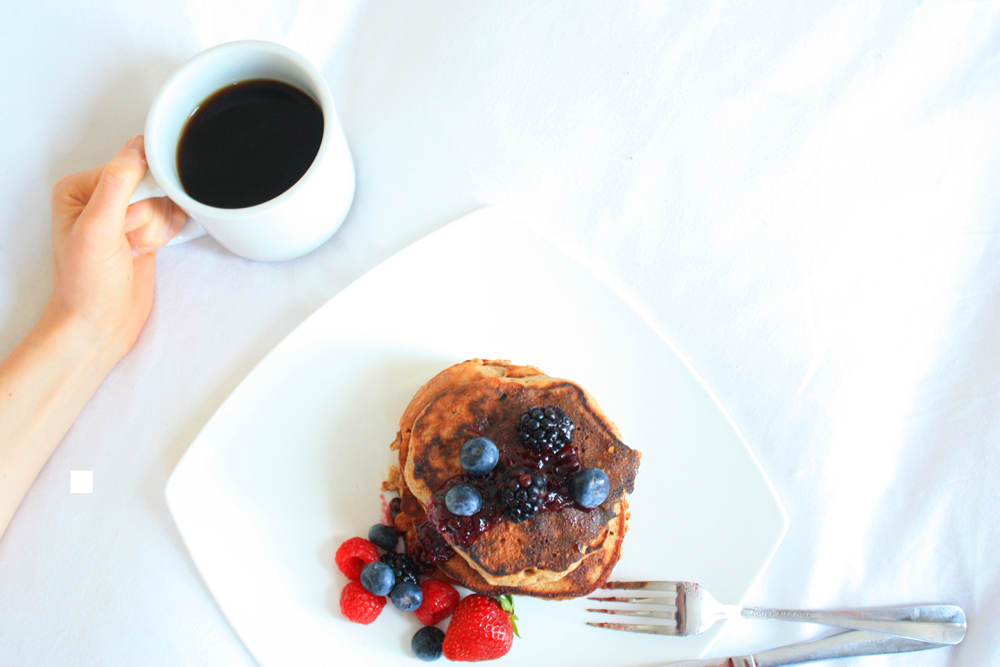 Instructions
Mix all dry ingredients in one bowl and dry ingredients in another. 
While mixing, slowly add the wet ingredients into the dry ingredients.
Heat olive oil in a griddle. Pour batter in 2 inch circles. You know it is time to flip them when you can see air bubbles form! 
Stack the pancakes and top with fresh fruits, jam and syrup. Serve with Dad's choice of bacon and coffee!
Happy Father's Day to all of the Dads out there! Thank you so much for everything from changing our diapers, to giving our baths, to picking us up when we needed it. Nothing we can ever do will make up for you! 
But maybe pancakes are a good start 🙂